What is the Punishment for Cruelty to a Child in New Jersey?
Child Cruelty is a Serious Crime With Steep Consequences in NJ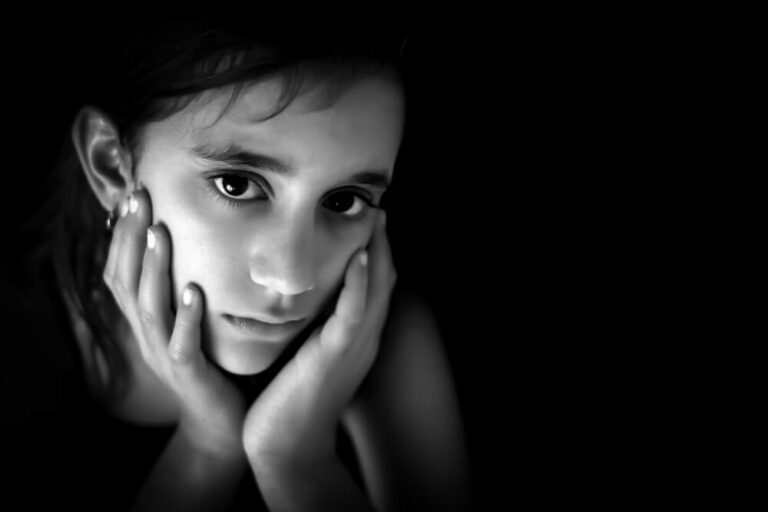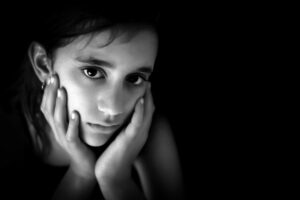 In New Jersey, there are three noted types of child abuse: cruelty, abuse, and neglect.  According to N.J.S.A. 9:6-3, New Jersey law makes it a fourth degree felony to "abuse, abandon, be cruel to or neglectful of" a child. The law specifically protects children under the age of 18 and applies to any adults under whose care the child is in.
Cruelty, according to N.J.S.A. 9:6-1, consists of various treatments:
Unnecessarily inflicting corporal punishment
Unnecessarily inflicting physical or mental suffering, either actively or passively
Habitually tormenting or bothering a child
Exposing a child to extreme physical or mental strain that could harm their wellbeing
Examples of Possible Cruelty Toward Children
According to what the law above indicated, some examples of adult behavior that could be considered by New Jersey law to be cruelty punishable by law are repeatedly beating a child, bullying them verbally, involving them in child labor practices of any kind, or forcing them to mental extremes such as in unjust force of studies.
Telltale Signs and Symptoms of Cruelty in a Case of Child Abuse
Some of the physical and behavioral indicators of cruelty include unexplained bruises, burns, fractures, and lacerations. Additionally, the child could express fear or nervousness around adults or fear of their parents, antisocial behaviors regarding other children, aggressiveness, fixations such as thumb sucking or rocking, sleep disorders, or other signs.
Allegations of Child Cruelty a Person May Face Under NJ Law
Child cruelty is a facet of child abuse. While someone who is convicted of child cruelty for inflicting corporal punishment, pain and suffering, habitual torment, or exposition to extreme strains on a minor will be charged with a fourth degree felony child abuse and face penalties related to that charge, they may also be charged with an additional misdemeanor or felony charges depending on the context of the situation. For example, if the crime of child cruelty formed part of a broader act or occurred alongside another offense, such as domestic violence, child endangerment, or sexual assault, the persecutor will also issue corresponding charges. Because cruelty, as a facet of child abuse, is a fourth degree felony charge, a convicted adult could face up to a year and a half in prison and a $10,000 fine, paid in part as restitution to the child or guardian.
Understanding the Burden of Proof for Cruelty of a Child in NJ
In order to prove child cruelty in New Jersey, the state must prove by a preponderance of the evidence, or over 50 percent of the evidence, that the charge is based on fact. The burden of proof, therefore, lies on the prosecution to prove that child abuse in the form of cruelty occurred in order for an adult to be convicted.
How is a Criminal Charge for Cruelty Different from a DCPP Civil Action?
The Division of Child Protection and Permanency (DCPP) is the civil child welfare and protection agency of New Jersey. Its scope is civil; as such, if the DCPP finds evidence of child cruelty or another type of child abuse while investigating an allegation, they do not have the jurisdiction to arrest an adult on such a charge. However, they can and will alert law enforcement of an alleged situation of child cruelty, often resulting in a criminal charge. In the case that a parent or guardian is charged with child cruelty, the DCPP will be responsible for ensuring that the child is appropriately protected and cared for.
Trust Our Lawyers to Help You Handle Child Cruelty Accusations in New Jersey
Child cruelty accusations are delicate matters that can result in your child being taken away from you and you losing some or even all future contact with them, not to mention you facing prison time and exorbitant fines. However, in such cases, the burden of proof lies with the state to prove that child cruelty occurred. As such, the importance of a well-devised, well-executed defense cannot be overstated.
Our team of child abuse, neglect, and cruelty defense lawyers has decades of experience successfully representing our clients in Paramus, Fort Lee, Warren, New Brunswick, Millburn, Mount Olive, Cranford, Jersey City, and elsewhere in New Jersey in these criminal and civil actions. If you've been charged with child cruelty, you can't afford not to have experienced legal counsel in your corner. We've got your back. Contact us at (908)-356-6900 for a free and confidential consultation.