DCPP Domestic Violence Case Protocol in NJ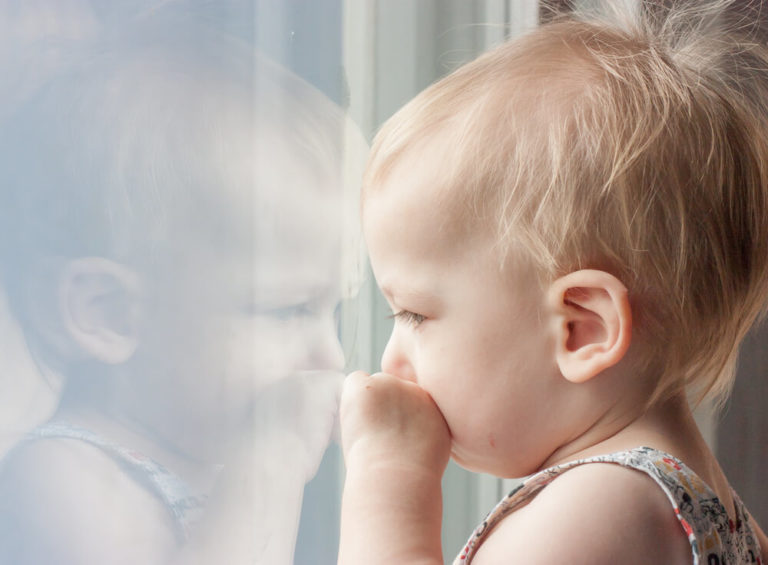 One of the core missions of the New Jersey Division of Child Protection and Permanency is the identification and prevention of domestic violence, particularly domestic violence affecting or directed at children. If a DCPP case worker suspects that your child is the victim of domestic violence, they may take dramatic action, including initiating child removal proceedings and seeking termination of your parental rights. DCPP case workers follow a Domestic Violence Case Protocol to address domestic violence in New Jersey. If you or someone in your family has been accused of domestic violence and DCPP gets involved, it is vital to understand how DCPP handles domestic violence cases in New Jersey and to know your rights.
Given the significant impact it may have on your family, you should seek knowledgeable legal counsel when dealing with a DCPP related investigation. Subsequent court proceedings or legal actions on the part of DYFS can alter the course of your life and threaten the relationship between you and your child permanently. We should know, as our team of seasoned New Jersey DCPP defense attorneys has seen countless cases like these. Whether you have a domestic violence, child abuse, or neglect case coming out of Hackensack, Newark, Clifton, Wayne, Garfield, Elmwood Park, Paramus, Edison, Woodbridge, Middletown, or another municipality in New Jersey, we have the skill and dedication to fight for your rights. Contact us online or call (908)-356-6900 if you wish to speak with an attorney free of charge. We can be reached around the clock to answer your questions and if you so choose, to aggressively represent you and your interests in the face of DCPP allegations.
How DCPP Handles Domestic Violence Cases in New Jersey
DCPP attempts to train its case workers to handle potential domestic violence situations in a uniform way across different cases and families. The Domestic Violence Case Protocol is meant to ensure that you receive the same treatment in a domestic violence investigation, and particularly in an investigation that involves both domestic violence and child neglect or child abuse, that anyone else in the state would receive. It outlines a series of steps that case workers should take in line with applicable New Jersey statutes and DCPP rules and regulations. These steps include providing services and assessing each individual family's strengths and weaknesses, as explained further below. The health and safety of any child in a household is of foremost importance to DCPP during their investigation and as they take steps to address any suspected domestic violence.
DCPP Definition of Domestic Violence in NJ
DCPP's protocol provides one definition of domestic violence for all DCPP case workers.  Specifically, it defines domestic violence as coercive behavior, particularly a pattern of such behavior, used by an abuser to place a victim in fear and to place the abuser in control of the relationship. This pattern of behavior can include sexual abuse, threats, intimidation, isolation, emotional abuse, abuse or neglect of children, coercion through economic control, and other abusive behaviors. The protocol trains DCPP workers that the severity of domestic violence can differ from case to case and family to family, but the goal of the behavior is always control and power over the abused person and/or children. According to DCPP's review of national statistics, over 95% of the victims of domestic violence are female, and DCPP trains its case workers accordingly.
DCPP Steps in a NJ Domestic Violence Case
DCPP case workers are trained to handle each potential domestic violence situation differently, depending on the strengths and weaknesses of the family involved, but there are a number of steps that are generally employed across all cases.
First, after a report of domestic violence or child abuse and neglect is made, DCPP generally checks a state central domestic violence registry that catalogs reports of violence and abuse. The state is required to investigate every report of such conduct that it receives. The agent or case worker receiving the report will ask a series of screening questions, including questions about whether any children were involved in the reported domestic violence incident. Based on these questions, and if the answers indicate that a parent or guardian is harming or placing a child at substantial risk of harm, the screening agent will potentially refer the case to child protective services for further action.
At this point, if the investigation proceeds, a case worker will conduct a Family Risk Assessment to identify whether the pattern of domestic violence discussed above is present in the relevant home. If one of the parents or guardians or the child has injuries, if there are holes in the walls, damaged telephones, broken doors, etc., or if one parent or guardian is verbally abusive to another parent, among other things, a case worker might suspect domestic violence. The case worker will interview the household members and then make a decision about whether action is needed, up to removing the child, taking legal action, referring to another agency, or similar action.
DCPP will also likely attempt to work with the family to address any problem or unsafe behavior, including referring the family to counseling and other resources. Finally, before closing a case in the event that the case workers determines the report was unsubstantiated or after successful steps have been taken to address the issue, the case worker must check for police reports involving domestic violence and also check whether other relevant service providers agree with the case closure decision.
Dealing with DCPP on Domestic Violence in New Jersey?
If you are faced with a DCPP investigation or related action involving domestic violence, there is little time to waste in finding the best DCPP attorney you can. Domestic violence and child abuse and neglect allegations can be devastating for you and your loved ones, with the potential to permanently fracture your family. The New Jersey DCPP attorneys at our firm are poised to help you with your case right away. Our phones are answered 24 hours a day, 7 days a week and we provide appointments as well as free consultations over the phone. Contact us online or call (908)-356-6900 for assistance. Our attorneys handle DCPP and domestic violence cases statewide, in virtually every county in New Jersey, including in Passaic County, Morris County, Hudson County, Somerset County, Middlesex County, and Monmouth County. For more information, call today.