Effects of COVID-19 on Child Abuse and DCPP in New Jersey
Department of Children & Families Cases during Coronavirus in NJ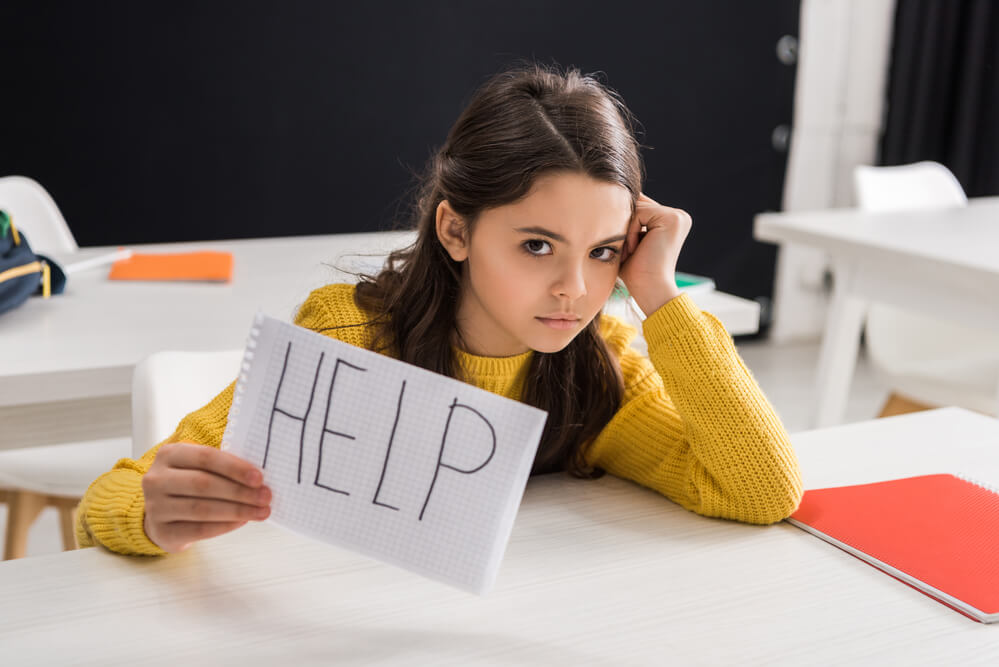 The COVID-19 outbreak has greatly affected the health and well-being of people across the globe, including in New Jersey. It has resulted in an alarming number of deaths and infections and worst of all, the numbers continue to climb. In addition to the direct consequences concerning the health of individuals affected by the virus, the pandemic has also had serious collateral consequences, such as unemployment and an increase in domestic violence. On top of that, another forgotten victim of this epidemic is children. Due to social distancing orders alongside the closure of our courts, our child welfare system has been greatly taxed in its efforts to protect children.
The Division of Child Protection and Permanency relies heavily upon in-person interaction to both investigate claims, as well as to install protective measures to ensure the safety of minors. Under normal circumstances, the Division will receive a claim through its hotline. A typical reporter will be a doctor, teacher, coach, or even a neighbor. From there, a Division caseworker is obligated by law to respond to the claim within 24-hours. The caseworker must speak to the parents, interview the child, inspect the home, and question any other person who may have personal knowledge about the complaint. If the investigator determines there are no issues, the case can be closed. However, if the caseworker concludes that the parents committed an act of abuse or neglect, the Division is required to take action. The caseworker may petition the Court, or may seek to implement services and put into place restrictions regarding parental contact with the child.
During the current health crisis, the traditional model for protecting children has been disrupted and consequently, many experts believe that children are being placed in danger. To start, the Division typically receives its reports from non-household members. However, due to quarantining and distancing mandates, many cases are going unreported. Christine Norbut Beyer, who is the Commissioner of the Department of Children and Families, expressed in a recent interview that the child abuse hotline has received 32 percent less calls. She explained that in March, the hotline received 7,501 calls as compared to April, in which it received 5,117 reports. Moreover, it is not uncommon for issues like child abuse and domestic violence to increase during a crisis. The stressful and irregular environment we are stuck with triggers abusive conduct. Accordingly, not only are cases not being reported, it is very likely that cases are on the rise.
In addition, the Division is struggling to investigate new claims and adequately monitor existing cases. A major component of the system is in-person visits. In order to properly investigate a reported claim and monitor any pending matters, child welfare workers need to be able to observe the family. Again, in light of COVID-19, caseworkers cannot see the children and cannot visit homes. Presently, most caseworkers are replacing visits with video conferences and phone calls. Additionally, the courts are using video conferences to hold emergent hearings. Despite their efforts, video monitoring and phone calls is no substitute for actually seeing a child, speaking to the minor one on one, and inspecting the home first-hand. There is no way to know what is occurring outside the reach of the camera and phone and therefore, no way to know with any certainty if the household is safe. Also, because there is so much uncertainty outside, it is very unlikely that a minor would contact the Division if he or she were left alone. There is no guarantee the child would receive help and if the minor is caught making a claim, issues at home may become substantially worse.
Moreover, because the judicial system has been halted, many families are now in limbo. The courts are holding emergent hearings but have suspended all trials. Consequently, children are forced to remain in resource homes and parents have to wait to be reunited with their children. Worst of all, there is no date in sight when the courts will reopen and therefore, that lack of knowledge of what's to come creates more stress and anxiety for the children and parents. In addition to the courts, most counseling and treatment facilities are closed. Thus, if a parent needs to complete substance abuse counseling before he or she can visit their child, the parent may not be able to engage in such services.
Also, once the country returns back to normal, the welfare system is expected to receive an avalanche of calls. As a result, it will be very difficult for them to adequately investigate every case. Furthermore, according to Angelo McClain, who is the CEO of the National Association of Social Workers, many of the unreported cases from months ago, will now come to the surface. However, by then, the damage will already be done. Experts predict that the children will likely suffer severe psychological harm that may even result in cutting themselves or inflicting other forms of harm.
These concerns seem to be acknowledged by DCP&P and while most child welfare staff are working from home, the Division has created a number of emergency response teams equipped with personal protection equipment to allow them to safely enter a home. Also, children who have been removed from homes are now talking to their parents and siblings regularly and in some cases, in person visits have been arranged, with appropriate social distancing measures in place. Lastly, many volunteers and non-profit agencies have increased their efforts to assist children. Special interest groups have provided laptops for children, connected families to food banks, supplied gift cards, and assisted with schoolwork.
Child abuse and neglect is never something to be taken lightly. If you or someone you know is having issues with DCP&P, we encourage you to contact our attorneys immediately. We have extensive experience with child abuse and neglect matters in Morristown, Hackensack, Newark, Paterson, Clifton, Jersey City, Hoboken, Lakewood, Freehold, New Brunswick, Toms River, and throughout New Jersey and are here to provide the knowledgeable legal counsel you may be in need of. You can reach us 24/7 online or by calling (908)-356-6900 for an absolutely free and confidential consultation.
Additional Information: