Family Risk Assessment by DCPP Caseworkers in New Jersey
Child Abuse Investigation Attorneys for Clients in Jersey City and across NJ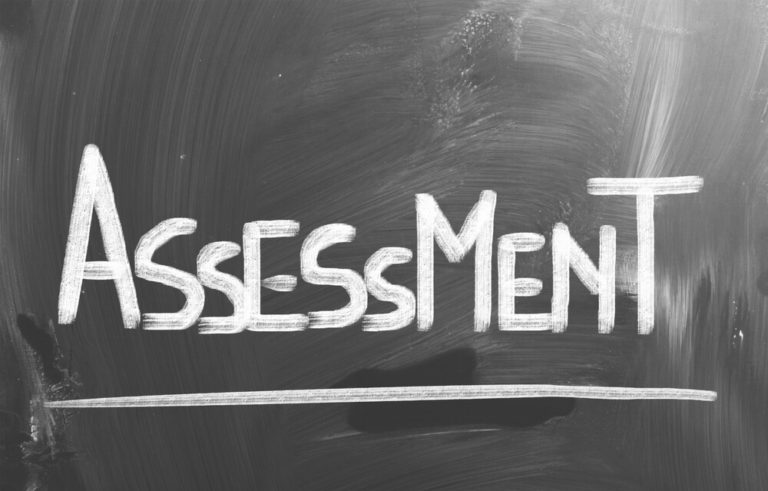 A Family Risk Assessment is a tool used in New Jersey cases of suspected child abuse and neglect. In essence, all DCPP case workers will use this assessment form when determining whether there is a low, moderate, high, or very high likelihood that a child will be abused or neglected in their family in the 18 to 24 months that follow. Child protective services workers are taught to conduct a family risk assessment when initiating a child abuse or neglect investigation, whether they are opening an entirely new investigation, re-opening a case based on new allegations against the parents or guardians, or conducting an investigation in an ongoing case. Regardless of the circumstances that give rise to a risk assessment of your family, you should strongly consider finding an experienced New Jersey child abuse and neglect lawyer who knows how to handle these cases and can assist you with ongoing interactions with DCPP.
Understanding the process and importance of a Family Risk Assessment in your DYFS case is essential. To discuss your case with a highly qualified attorney who can advise you of your options, explain the impact this assessment can have on your relationship with your children and family, and what you can do to challenge allegations of abuse or neglect that you are facing, contact our firm at (908)-356-6900 today. With several convenient offices located throughout the state, we frequently represent clients dealing with family law issues like yours in Hudson County, Bergen County, Morris County, Essex County, Passaic County, Somerset County, and throughout New Jersey.
What is a Family Risk Assessment by DCPP?
The Family Risk Assessment tool is used to determine the chances that a family will neglect or abuse their children within a period of between 18 and 24 months following the assessment. Caseworkers implementing the Family Risk Assessment tool look at the conditions within the home and those affecting the family, regarding the initial incident or accusations that prompted the investigation, and any previous history of domestic violence, when conducting these evaluations.
Many times, a family risk assessment comes up in the context of a divorce or child custody case when the FRA is being used to decide whether or not it is safe for a parent accused of domestic violence, abuse, or neglect, to have unsupervised parenting time with the children. In criminal cases of domestic violence or when the victims are children involved in a current child custody dispute, there is a strong chance that a Family Risk Assessment will be leveraged to help determine the risk of abuse or injury in the future.
Factors in the Caseworker Family Risk Assessment
The family risk assessment tool examines a host of different items when exploring the likelihood that a child will be neglected or abused in the home in the future. The DCPP professional completing the form will interview the relevant party or parties, assess the general conditions in the home, and answer each question with either a zero or a one (except for the question about prior investigations of child abuse and neglect, which allows a score up to 3). The higher the score, the more the risk is perceived to be with regard to the person accused of abuse or neglect. In other words, if the family risk assessment results in a higher score, there is a greater perceived likelihood of neglect or abuse in the future.
The following are the factors/questions included in the Family Risk Assessment when a caseworker is investigating you and your family:
Current referral is for neglect or abuse
Number of prior abuse/neglect investigations
Household has previously received Child Protective Services
Number of children involved in the current abuse or neglect
Age of the youngest child in the home (two or older, or under two)
Primary caregiver provides care inconsistent with child needs
Primary caregiver has a past or current mental health problem
Characteristics of children in the household: failure to thrive, developmental or physical disability, positive toxicology screen at birth
Housing: physically unsafe, homelessness
Prior injury of the child due to neglect or abuse
How the caregiver explains the incident: blames the child, justifies the incident or maltreatment of the child
Incidents of domestic violence in the last 12 months
Primary caregiver characteristics: insufficient emotional or psychological support, excessive discipline, domineering
Primary caregiver was neglected or abused as a child
Children with a history of behavioral problems, juvenile delinquency, developmental disability
If the question does not apply in your case, the score will be a zero for "not applicable," which serves in your favor.
What is the Family Risk Assessment used for by Child Protective Services?
The FRA has an index for both abuse and possible neglect with levels of risk that are classified as low, moderate, high, and very high. A risk assessment explores the possible risks a child could face when returning to the family or in the custody of one or both parents. The court can order supervised parenting time or suspend parenting time during the interim period when the FRA is being completed.
When opening a new case, the results of the risk assessment are used to determine whether or not DCPP should initiate the need for ongoing services for the family.  If the family's assessed risk level is high or very high, chances are that Child Protective Services will pursue further action in the case. When using the risk assessment in a case already opened, the score is used to decide the minimum number of visits with the parents or caregivers and children that are required in a given case. In either scenario, the results of the risk assessment can have a tremendous influence on the parents' or caregivers' ability to maintain custody and care of the children, or be subject to ongoing intrusions by DCPP.
It is important to note that some circumstances are considered extremely high risk and may prompt immediate intervention by the state. Very high risk conditions include: a sexual abuse case in which the perpetrator may have access to the child victim, there has been a non-accidental injury to a child under three years of age, the child suffered a severe non-accidental injury, or the parent/caregiver's action or inaction resulted in the death of a child due to prior or current abuse or neglect.
Speak with a Hudson County DCPP Risk Assessment Lawyer about Your Case
Being accused of child abuse or neglect is a serious matter that might also involve other complex legal issues such as Title 9 proceedings, Title 30 proceedings, child custody, divorce, or domestic violence. Given the complexity of these intersecting issues, anyone facing investigation or intervention by the Department of Children and Families should be sure to evaluate their case with the help of a knowledgeable attorney. For the help you need now, contact our highly skilled NJ child abuse and neglect lawyers at (908)-356-6900. We can be reached anytime to provide you with a free consultation.