Wayne Teacher Fired for Alleged Mistreatment of Students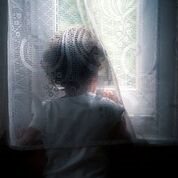 A teacher in Passaic County was recently fired after an arbitrator ruled that she should not return to the classroom. The case came about after authorities learned that the teacher allegedly locked special needs students in the class bathroom as a form of punishment. A district investigation revealed that the teacher also referred to students in derogatory terms. The teacher defended herself by saying that she placed a student in the bathroom as part of a de-escalation technique. She also denied that the room was ever locked.
The Division of Child Protection and Permanency ("DCP&P"), formerly known as the Division of Youth and Family Services, also conducted an investigation and determined that the teacher's actions did not amount to child abuse or neglect. However, the school arbitrator determined that the teacher's actions were "demonstrative of a lack of empathy for the students, which contributed to the determination that she should not be returned to the classroom."
In this matter, DCP&P conducted an investigation in addition to the school's internal investigation due to New Jersey's broad definition of "parent or guardian." According to N.J.S.A. 9:6-8.21(a), "parent or guardian" means any natural parent, adoptive parent, resource family parent, stepparent, paramour of a parent, or any person who has assumed responsibility for the care, custody, or control of a child or upon whom there is a legal duty for such care and also includes a teacher, employee, or volunteer, whether compensated or uncompensated, of an institution who is responsible for the child's welfare and any other staff person of an institution regardless of whether the person is responsible for the care or supervision of the child. In cases where school employees such as teachers are accused of child abuse or neglect, the Institutional Abuse Investigation Unit (IAIU) of child protective services will conduct an investigation to determine whether any child abuse or neglect as defined in Title 9 occurred and, if so, whether the investigative finding should be "substantiated" or "established."
If you have been accused of child abuse or neglect while acting in the capacity of a school employee such as a teacher, coach, bus driver, or any other capacity, and you are currently being investigated by child protective services and IAIU, you should consult with the experienced team of child abuse and neglect defense attorneys at the Tormey Law Firm. Our firm has helped individuals accused of child abuse and neglect in New Jersey not only manage the stressful situation, but also protect their good names. We are available 24/7 to explain your rights and discuss what can be done to protect yourself during the course of a child abuse investigation. Contact us today.