Trenton Newspaper Allowed to Publish Information from DCP&P Document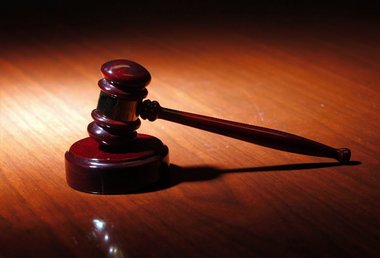 A New Jersey judge has tossed an order that censored The Trentonian, a local newspaper, from publishing information obtained from a Division of Child Protection and Permanency ("DCP&P") court document.
Superior Court Judge Lawrence DeBello ruled in favor of The Trentonian, lifting a prior restraint that had been imposed by another judge. Previously, the New Jersey Office of the Attorney General requested a temporary injunction against the newspaper to prohibit the publishing of articles based on a confidential Title 9 child abuse complaint that fell into the hands of reporter Isaac Avilucea. That complaint outlined how a five-year-old boy went to school with packets of heroin in his lunch box and crack cocaine in his folder. After Judge DeBello's decision, The Trentonian issued a statement thanking Judge DeBello "for affirming and protecting important First Amendment values."
Setting aside the First Amendment issue, the fact remains that New Jersey's child abuse and neglect laws and court rules dictate that DCP&P records must be maintained confidentially and DYFS court proceedings must take place behind closed doors to protect families' sensitive and private information. In fact, according to N.J.S.A. 9:6-8.10a, all record of child abuse reports, all information obtained by the Department of Children and Families in investigating such reports, and all reports of findings sent to the child abuse registry shall be kept confidential and may be disclosed only upon written request to DCP&P by the following: other child protective agencies, law enforcement agencies, physicians, a court that determines the records are necessary to determine an issue before that court, a grand jury, legislative bodies, a Victims of Crime Compensation Board, any person appealing a substantiated finding of child abuse, employers permitted to access the Child Abuse Registry, or the legal counsel of a child, parent, or guardian, when information is needed to discuss the case.
In addition, the law states that any individual, agency, board, court, grand jury, legislative committee, or other entity which receives such records and reports shall keep them confidential. The consequences of failing to abide by this law are severe. According to N.J.S.A. 9:6-8.10b, any person who willfully permits or encourages the release of the contents of any record or report in contravention of the law shall be guilty of a misdemeanor and subject to a fine of not more than $1,000.00 or to imprisonment for not more than three years, or both. In the recent case involving The Trentonian, however, criminal charges were not filed against the mother or the reporter.
In any event, involvement with DCP&P in New Jersey can be a stressful and overwhelming situation for you and your family because allegations of child abuse or neglect can open a door to a protracted investigation and lengthy litigation. If DYFS is involved with your family, you should always remember that they have attorneys on their side. That's why you need attorneys on your side, too. The DCP&P defense team at the Tormey Law Firm includes a former Deputy Attorney General who represented DCP&P and who now helps parents fight against the Division and defend themselves against allegations of abuse and neglect. If you are being investigated by DYFS or if you already have a DCP&P court case, contact the Tormey Law Firm today.