Three-Year-Old Child Tests Positive for Marijuana in Paterson, NJ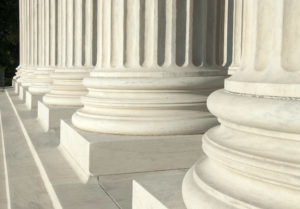 Paterson Police Director Jerry Speziale recently confirmed that city police are investigating a report that a three-year-old child tested positive for marijuana on the morning of December 31, 2016.
Around 3:00 a.m. on December 31, Paterson police officers were met by investigators from the Division of Child Protection and Permanency ("DCP&P"), formerly the Division of Youth and Family Services ("DYFS"), at St. Joseph's Regional Medical Center because "a three-year-old had tested positive for marijuana." At the time of the incident report, Speziale indicated that "we don't know if it is because of contact or ingestion."
Speziale further stated that the information was inconclusive but that the situation could lead to the child's removal from the family. In addition to DCP&P's investigation, the Paterson Police Department is completing an offense report about the incident and the matter will be referred to the Passaic County Prosecutor's Office.
Anytime DCP&P gets a call regarding potential child abuse or neglect, the investigation may ultimately lead to the Division taking custody of a child on an emergent basis, without a court order. That is, if the situation presented indicates that the child is in imminent risk of harm by remaining in their parents' care, then the Division is authorized by law to take temporary custody of the child. Then, within two days, the Division must file an Order to Show Cause and Complaint for Custody in the New Jersey Superior Court, Family Part, usually in the county where the kid was removed or where the family lives. At the Order to Show Cause hearing, the court must find two elements to continue temporary custody with the Division: 1) that a continuation of custody with the parents would be contrary to the welfare of the child; and 2) that reasonable efforts to prevent the removal were not necessary due to the emergency situation or that reasonable efforts could not be utilized to prevent placement.
As with all DCP&P matters, the potential consequences are always serious: the State may ultimately take custody of the child if the parents are not able to provide appropriate care. However, sometimes the situation is not necessarily clear cut. In those instances, the Division may err on the side of caution and remove the child just to play it safe and then see what the judge says at the Order to Show Cause Hearing. Thus, if the Division is currently investigating your family, the stakes are extremely high. That's why you should consult with an experienced DCP&P defense attorney at the Tormey Law Firm to learn more about DCP&P investigations and how to protect your rights.