Three Infant Deaths in Essex County, NJ Within One Week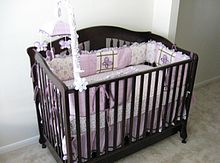 Over a period of 40 hours in the first week of October, three babies passed away in Essex County, New Jersey: a 26-day-old baby in Belleville, NJ, a one-month-old girl in Newark, NJ, and an 11-day-old boy in East Orange, NJ. Sadly, each child passed away while sleeping in beds with parents or family members. At this time, all three tragic incidents are being considered accidents. Acting Essex County Prosecutor Robert Laurino stated that law enforcement is "not ascribing blame to any of these parents." Laurino further expressed that what authorities are hoping for "is that these tragedies, and the magnitude of these, and the number that we've seen, can hopefully be used to educate others as to the dangers that we have here." Essex County Assistant Prosecutor Kathleen Lyons, who is also a registered nurse, explained that the takeaway for parents should be that babies need to sleep in their own beds or cribs. Moreover, said Lyons, infants should sleep alone, with a tight-fitting sheet and without any blankets, bumpers, stuffed animals, or other siblings in the crib.
In each of these recent cases, the Division of Child Protection and Permanency (DCPP), formerly the Division of Youth and Family Services (DYFS), will become involved to determine the circumstances that led to the children's deaths, as well as to offer services to the families to help with the grieving process. Additionally, the cases will eventually be reviewed by the New Jersey Child Fatality and Near Fatality Review Board. The fatality review board's role is to review child deaths in New Jersey and determine causation, the relationship to governmental support systems, and methods of prevention. In other words: the child fatality review board does not conduct a child abuse investigation; rather, it assesses systemic protocols and procedures to identify potential improvements to governmental agencies that could prevent future child deaths. As it relates to safe sleeping practices and the prevention of child deaths during sleep, the NJ Department of Children and Families maintains a webpage with helpful information.
If DCPP is involved with your family to any extent, whether as part of an investigation or through litigation in court, you are no doubt going through a stressful time. That's where the Tormey Law Firm can help. The New Jersey DCPP defense lawyers at the Tormey Law Firm are available 24/7 to help you during any level of child protective services involvement with your family. In fact, our team of child abuse and neglect defense lawyers includes a former Deputy Attorney General who represented DYFS in cases involving child abuse and neglect, child welfare, and termination of parental rights. Thus, if DCPP knocks on your door as the result of a call to the child abuse hotline and tells you that you are being investigated, or if you have already been named as a defendant on a Verified Complaint for Temporary Custody or Care and Supervision, call the Tormey Law Firm immediately.