Salem, NJ Mother Allegedly Eludes Police with Child in Car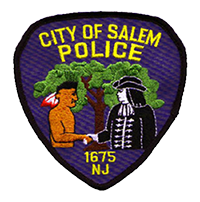 A Salem, New Jersey woman is alleged to have recently led police on a car chase that spanned two states, all while her six-month-old infant was also in the car. According to the Pennsville Police Department, the scary chain of events began when a patrol officer attempted to stop the suspect's car for careless driving. However, instead of pulling over, the suspect allegedly kept driving and crossed the Delaware Memorial Bridge. Police in Delaware then picked up the pursuit. Eventually, the suspect returned to the New Jersey side of the river and then lost control, crashing the vehicle into a daycare facility. (Fortunately, no one was injured in the car accident.) As a result of the incident, the suspect was charged with multiple traffic violations and multiple criminal offenses, including endangering the welfare of a child and eluding police. Additionally, the child was removed from the mother's custody and placed in the custody of the grandmother.
In an emergency situation like this, the Division of Child Protection and Permanency ("DCP&P"), formerly known as the Division of Youth and Family Services ("DYFS"), is permitted to take immediate custody of a child and then place the child in the care of a safe and appropriate relative. In fact, N.J.S.A. 9:6-8.29 permits DCP&P to take custody of a child without a court order if the child is in such condition while in the care and custody of the parent or guardian that presents an imminent danger to the child's life, safety, or health and there is insufficient time to apply for a court order. Moreover, the statute sets forth that the Division does not need to undertake reasonable efforts to prevent placement out of the home or out of the parent's custody if removal of the child is necessary due to imminent danger to the child's life, safety, or health.
If child protective services in New Jersey takes your children without a court order on an emergency basis, or if DCP&P is investigating you due to an allegation of child abuse or neglect, it is no doubt a stressful and overwhelming time for you and your family. That's why it is important to have the child abuse and neglect defense attorneys at the Tormey Law Firm on your side in any situation that involves NJ child protective services. In fact, our team of DCP&P defense lawyers includes a former Deputy Attorney General who represented DCP&P and who handled hundreds of cases involving child custody, care and supervision, and termination of parental rights in the New Jersey Superior Court. Thus, if DCP&P knocks on your door, don't hesitate to contact the Tormey Law Firm to learn about what can be done to protect your rights and get DCP&P out of your life.