Pennsylvania Woman Reported for Child Abuse by Kid's Dentist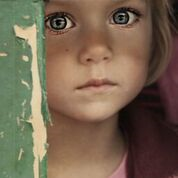 A Pennsylvania mother was recently reported for possible child abuse after a dentist claimed that she failed to take her child for regular dental treatment. On March 19, 2018, the mother, Trey Hoyumpa, posted a letter she received from Smiles 4 Keeps, a pediatric dental office in Bartonsville, Pennsylvania. In the letter, the office informs Hoyumpa that if she does not bring her child for a "regular professional cleaning and treatment," they can charge her with "dental neglect." The letter goes on to state that neglecting a child's dental care can be considered child abuse in Pennsylvania and that dentists are required to report it to Pennsylvania's Child Welfare Services. The letter concludes: "To keep your child as healthy as possible and avoid a report to state authorities," call the dental practice within 30 days.
A few dentists in Sussex County, NJ were questioned by the media but declined to comment on the matter, stating that it was unethical to do so; however, one of them directed the media to the American Academy of Pediatric Dentistry's guidelines. According to those guidelines, all 50 states require dentists and doctors to report suspected cases of abuse and neglect to social service or law enforcement agencies.
In Pennsylvania, child neglect is defined as follows: "a failure to meet a child's basic needs for life essentials on a daily basis including … necessary health and dental care."
In relation to medical neglect, New Jersey's statutory definition of an abused or neglected child includes a child whose physical, mental, or emotional condition has been impaired or is in imminent danger of becoming impaired as the result of the failure of his parent or guardian to exercise a minimum degree of care in supplying the child with adequate medical or surgical care though financially able to do so or through offered financial or other reasonable means to do so. The minimum degree of care has been interpreted by NJ courts to mean grossly negligent conduct, which means that the parent or caretaker acted with reckless disregard for the safety of the child or children. Further, in New Jersey, all persons in professions that engage in regular contact with children, such as doctors, teachers, and dentists, are listed as "mandatory" reporters of possible child neglect or abuse. Once the suspected child abuse is reported, authorities could launch an investigation.
Accordingly, if you are under investigation by the NJ Division of Child Protection or Permanency (DCPP), it's important you speak with an experienced attorney who can protect your rights. Contact the Tormey Law Firm today.