Order to Show Cause in New Jersey DCPP Case
NJ DCPP Attorneys Handling OSC Preliminary Hearings in Bergen County and throughout New Jersey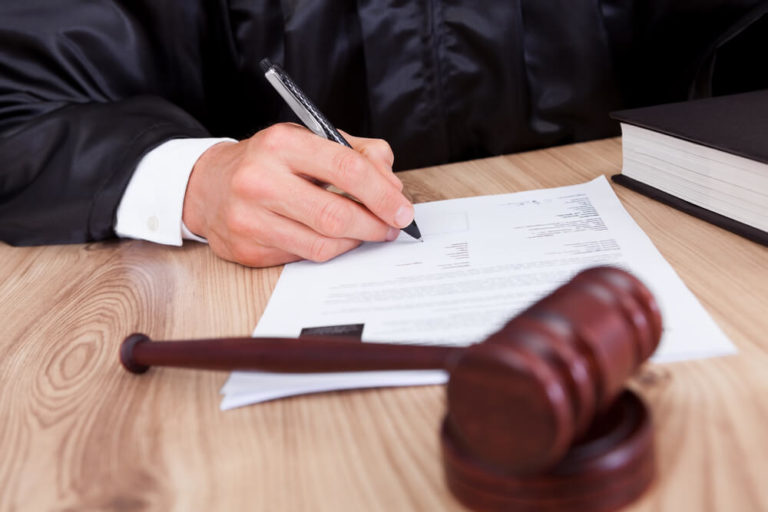 If you are taken to court under Title 9, the court will make a determination as to whether or not your child has been abused or neglected by you. The process begins with an Order to Show Cause (OSC). DCPP will need to file an Order to Show Cause (OSC) to initially support their decision to take you to court, at which point you will have a preliminary hearing. It is imperative to have a knowledgeable DCPP lawyer representing you if you find yourself in this serious situation. Ultimately, the process after your hearing for an Order to Show Cause could result in you losing child custody and the fracture of your family. Finding a lawyer who can help is essential if you are seeking to protect your parental rights.
Our highly experienced New Jersey attorneys handle Family Court cases involving child abuse and neglect accusations from DCPP in courts across the state. In fact, one of our lawyers, Brent Dimarco, has represented parents facing DYFS proceedings in Bergen County, Morris County, Essex County, Middlesex County, Union County, Hudson County, and everywhere in between. His knowledge and practical skill when it comes to defending parents and guardians against DCPP is truly exceptional, as is evidenced by the many highly satisfied clients who credit him with protecting their rights and keeping their families together. To discuss your child abuse or neglect case with a DCPP lawyer who can provide answers and personalized guidance based on your unique situation, contact us at (908)-356-6900 today.
What is an Order to Show Cause by Child Protective Services in NJ?
An Order to Show Cause provides DCPP with the opportunity to demonstrate to the court why they believe that your child has been abused or neglected, or in emergency situations, that your child should have been removed from your home. At this preliminary hearing, your case will be examined by a Family Court judge who is presiding and making a decision based on the totality of the circumstances. In the name of family preservation and protection of children, parents, guardians or custodial caretakers may be ordered at the preliminary hearing to attend parenting classes, anger management courses, counseling, substance abuse programs, or other rehabilitative services, in attempts to reunite the family if possible. On the other hand, the court may also order the child's parents or guardians not to see or speak to their child or children or restrict contact to supervised visitation.
The next hearing occurs thirty days following the OSC, known as the return date. At this hearing, the parents or guardians may present evidence and challenge the allegations against them and the orders made at the initial hearing. From there, a case management conference is scheduled, at which time the court schedules the fact-finding hearing and deals with any discovery issues. On or before this date, DCP&P shares its file with the parents or guardians. The fact-finding hearing is the trial to determine whether the parents or guardians are guilty of child abuse or neglect. At this hearing, all parties may present evidence relevant to that determination. DCP&P has the burden of proof to convince the judge by a preponderance of the evidence that the abuse or neglect allegations are true, that the child suffered injury by means other than accident. Once the department does accomplish this, the burden of proof shifts to the parents or guardian to prove otherwise, that the child's injury was due to causes other than themselves.
After trial, the case can be dismissed and the child released to parents or guardians if the court finds no abuse or neglect, or if the court does find abuse or neglect, the court makes appropriate orders to protect the child and assist the parents or guardians in obtaining the services the court thinks they need. The court may permanently place the child or children at the disposition hearing. The judge considers the entire situation and circumstances of the parties and determines whether that minimum care line that most would consider basic needs protection, was crossed into the abuse or negligence zone. There is no cut and dried formula for determination and each case is decided on its facts. For this reason, it is highly advisable to have an experienced attorney handling your court case against the Department of Children and Families, Division of Child Protection and Permanency. You need someone on your side to present evidence on your behalf and vigorously refute evidence presented by the state, in accordance with the complex rules of Title 9 proceedings.
Preliminary Hearing with DYFS in NJ Family Court? Get Help Now
Have you been accused of child neglect or abuse by the Department of Children and Families? An investigation of your family life is no doubt disruptive and worrisome, but you do have rights to be notified of the process and your child's welfare, as well as the right to have a lawyer representing you. Throughout the process, you want an attorney with specialized family law experience involving child abuse and neglect allegations and investigations in New Jersey. At our firm, we will continue to show up for you and your child, protecting your interests every step of the way. To discuss your Title 9 case with a member of our team who can advise and assist you with learning more about your rights and responsibilities, call (908)-356-6900 now.