NJ Father Charged with Manslaughter Following Death of Four-Month-Old Son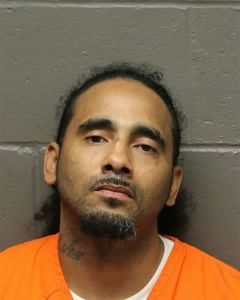 A New Jersey father was recently charged with first degree aggravated manslaughter, second degree aggravated assault and second degree endangering the welfare of a child following the death of his four-month-old son. According to the Atlantic County Prosecutor's Office, police responded to the report of an unresponsive child and found a four-month-old boy with no pulse. The child was admitted to the Children's Hospital of Philadelphia with critical injuries, including numerous hemorrhages in both eyes. Tragically, the child passed away after one week in the hospital. Doctors indicated that the child's injuries were so severe that a fall could only have caused the trauma if the child had fallen from a height of at least 30 feet. Due to the constellation of injuries, the prosecutor's office indicated that the child likely suffered from abusive head trauma.
Criminal allegations involving child victims and charges of aggravated manslaughter, aggravated assault, and child endangerment oftentimes typically lead to investigations by the Division of Child Protection and Permanency ("DCP&P"), formerly known as the Division of Youth and Family Services ("DYFS"). During a DCP&P investigation, the agency aims to gather as much information as possible to determine whether a child has been abused or neglected. Usually, the investigations entail interviewing the parents and children. However, infants and toddlers are unable to explain what actually happened. Accordingly, especially in cases of abusive head trauma to an extremely young child, the Division utilizes medical experts and child abuse pediatricians to assess the child's injuries and determine causation.
If DCP&P determines that abuse or neglect took place and then takes custody of a child, there will eventually be a fact-finding trial in the New Jersey Superior Court, Family Part to determine whether the accused parent or guardian perpetrated child abuse or neglect. Usually, the Division will present investigators and medical or psychological experts to support the Division's case. It's important to know that from the moment that DCP&P initiates an investigation, anything that the parents say to the DCP&P investigator can be admitted into evidence against that parent, pursuant to the New Jersey Rules of Evidence.
If you are accused of child abuse and neglect and child protective services is investigating your family, you should contact the New Jersey child protective services defense attorneys at the Tormey Law Firm to learn more about DCP&P investigations and how an experienced DYFS defense attorney can help defend you.