NJ Bus Driver Allegedly Drove Students While Drunk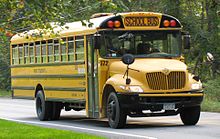 A New Jersey bus driver was recently accused of driving while intoxicated with about 20 students on board his bus. The bus driver was involved in an alleged road rage incident with another vehicle when Lakewood police officers responded to scene. At that point, officers spoke to the bus driver, a man from Toms River, and smelled alcohol on his breath. The bus driver was also reportedly slurring his speech and exhibited bloodshot eyes. As a result, the bus driver was arrested and charged with driving while intoxicated (DWI) and endangering the welfare of children. He was then transported to the Ocean County Jail.
The allegations against this bus driver – for child endangerment pursuant to N.J.S.A. 2C:24-4(a)(2) and for driving while intoxicated with child passengers under R.S. 39:4-50.15(b) – will potentially have very serious consequences: a criminal conviction, license suspension, jail time, and fines. Additionally, the Division of Child Protection and Permanency ("DCP&P"), formerly known as the Division of Youth and Family Services ("DYFS"), will also become involved due to the caretaking role of the bus driver at the time of the alleged incident. When teachers, coaches, bus drivers, or employees of child care organizations are accused of child abuse or neglect, the Institutional Abuse Investigation Unit (IAIU) of the Department of Children and Families investigates the matter. And, depending upon what the investigation uncovers, IAIU will enter one of four investigative findings independently of the outcome of the criminal case: substantiated, established, not established, or unfounded.
If you have been accused of child endangerment, child abuse, or child neglect while acting in the capacity of a teacher, coach, daycare employee, bus driver, or any other role, you should call the Tormey Law Firm. Our team of experienced criminal defense and DCP&P defense attorneys is available 24/7 develop a comprehensive defense strategy on your behalf, no matter the nature of the allegations against you. Before you talk to any detectives, DCP&P investigators, or IAIU investigators, learn about what can be done to protect your rights and defend yourself. Contact the Tormey Law Firm today.