New Jersey Mother Facing Manslaughter Charges Had Six Children Removed in Past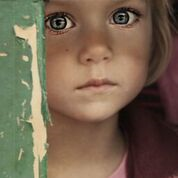 The New Jersey mother currently facing manslaughter charges in Salem County due to the death of her two-year-old daughter previously had her six children removed by the Division of Child Protection and Permanency (DCP&P), formerly known as the Division of Youth and Family Services (DYFS). According to a release by Allison Blake, commissioner of New Jersey's Department of Children and Families, the mother lost custody of all six of her older children due to allegations that she abused controlled dangerous substances while caring for the children. As for the mother's seventh child, the child was technically under the father's legal and physical custody and the Division was not involved with monitoring the child's welfare. Sadly, the child passed away in her car seat due to "positional asphyxia" while the mother was allegedly high and unconscious in the front seat of the car.
This tragic case brings to light one of the most concerning aspects of parental substance abuse: that in certain circumstances a parent will be literally unable to help their child during a time of need if the parent is under the influence, or worse, passed out due to taking drugs. Generally speaking, DCP&P takes parental substance abuse cases very seriously and, in most cases of allegations of substance abuse, the Division will request random urine screens, substance abuse evaluations, and substance abuse treatment – all of which is geared toward helping the parent maintain a sober lifestyle and properly parent their children. Moreover, DCP&P can restrict a parent's access to their children by way of a safety protection plan that requires supervised contact, or the Division will file a Verified Complaint for Temporary Custody or Care and Supervision to obtain a court order that requires supervised contact at all times.
If you or a loved one is currently involved with a child protective services case in New Jersey due to substance abuse issues, it is important to know your rights and what can be done to get your children back. You should have an experienced DCP&P defense attorney from the Tormey Law Firm on your side to fight for you and to advocate for your parental rights. The Tormey Law Firm's team of child abuse and neglect defense lawyers includes a former Deputy Attorney General who prosecuted cases for DCP&P. This means that the Tormey Law Firm knows what it takes to fight DYFS and we are ready to help you 24/7. If DCP&P is involved with your family, don't hesitate to call the Tormey Law Firm today.