New Jersey Mother Allegedly Leaves Baby at Clifton Library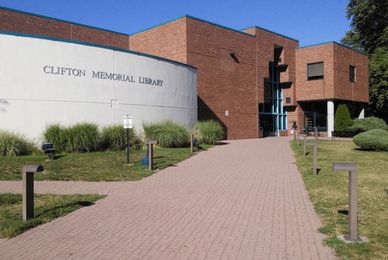 A mother who allegedly left her baby unattended at the Piaget Avenue Library in Clifton, New Jersey was charged with endangering the welfare of a child and child abandonment.
According to Detective Lt. Robert Bracken of the Clifton Police Department, the mother "placed the child down in the lobby with a bag of belongings and walked out." At that point, witnesses immediately called the police and cared for the child until police arrived. Shortly thereafter, Clifton Police Officer Randy Colondres searched the vicinity and found the mother as she was walking down Day Street, not far from the Clifton NJ library. After investigating, police learned that the mother had arranged to turn over her child to a Division of Child Protection and Permanency ("DCP&P") caseworker. However, Detective Bracken explained that the mother "grew impatient while awaiting … and opted to leave" before the caseworker arrived. As a result, the mother was charged with child endangerment and child abandonment and DCP&P took custody of the child.
This case is an example of a situation in which both the police and DCP&P get involved in a possible child neglect case. Oftentimes, the police respond to an allegation of criminal activity when children are present, arrest the parents, and then are forced to call the Division because no other suitable adults are available to care for the children. However, this case was different: the mother made arrangements for DCP&P to take custody of her child before law enforcement got involved. But since the mother left the child unattended, DCP&P may substantiate her for child abuse and neglect.
Importantly, there is a difference between a criminal prosecution for child endangerment and a substantiation of child abuse or neglect by DCP&P. In fact, a criminal investigation by the police and an investigation by DCP&P are completely separate and have different consequences: a substantiation of child abuse or neglect by the Division is recorded in the State's Central Registry and disclosed only to certain third parties upon request, whereas a criminal conviction is public record.
In any event, if you are accused of the crime of child endangerment or if you are accused of child abuse or neglect by DYFS, it is important to contact an experienced defense attorney who is familiar with handling both criminal and DCP&P matters in order to develop a comprehensive defense strategy. The New Jersey DYFS defense lawyers at the Tormey Law Firm are well-versed in all areas of criminal defense and child abuse and neglect law, including DCP&P investigations, the potential outcomes of DCP&P investigations, and how to fight DCP&P. If you are facing an allegation of child endangerment, abuse, or neglect and you are being investigated by DCP&P, contact the DYFS defense team at the Tormey Law Firm today.