New Jersey DCP&P Worker Indicted for Extorting Sex from Mothers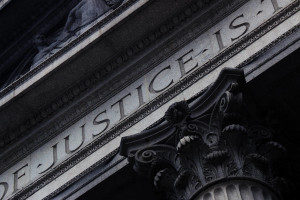 On December 2, 2016, a former NJ Division of Child Protection and Permanency worker was arrested after being indicted on charges that he used his position to extort sex from mothers who he supervised during visitations with their children.
According to law enforcement officials, Lamont King was an assistant family services worker with the Division of Child Protection and Permanency (DCP&P), formerly known as the Division of Youth and Family Services (DYFS). King's duties with the DCP&P included transporting children and parents to and from supervised visitation.
King has been criminally charged with official misconduct, sexual assault, bribery, and records tampering due to allegations that he pressured vulnerable mothers into committing sexual acts by threatening the custody of their children. For example, it is alleged that on one occasion, King told a mother that he "had the power to allow the visits to be unsupervised" before unbuttoning his pants and placing her hands on his genitals.
This story provides an overwhelmingly egregious example of a DCP&P worker allegedly taking advantage of mothers who are so desperately trying to get their kids back. If the allegations in this case are true, the caseworker not only broke the law but also acted directly contrary to the Division's core purpose. DCP&P's primary functions are to protect children, to ensure that they are living in safe, permanent homes, and to help families achieve stability and self-reliance. Sometimes, when attempting to help families, the Division will recommend services such as substance abuse treatment, parenting skills classes, individual therapy, or group counseling. Obviously, in no way, shape, or form can a Division worker force a parent to engage in any inappropriate or illegal act.
If DCP&P is investigating you and getting involved in your children's lives, you are required to cooperate with the Division – but only to a certain extent. There is a fine line between offering an appropriate amount of assistance to help a family during a time of need or instability and being far too intrusive by demanding compliance with an unreasonable amount of services or even unnecessary services. In other words, there are boundaries that the Division should not cross.
If the Division is intruding into your family's life, you should contact the DCP&P defense lawyers at the Tormey Law Firm to discuss your parental rights.