New Jersey: 15 Child Deaths in the Past Three Years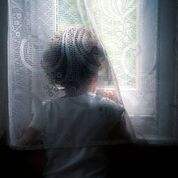 The recent passing of two-year-old Kayley Freeman marks the 15th time a child being monitored by the Division of Child Protection and Permanency ("DCP&P"), formerly known as the Division of Youth and Family Services ("DYFS"), has died in the past three years in New Jersey. The child in this case died on August 26, 2017 from positional asphyxiation. She was allegedly confined to a car seat while her mother was high and passed out in the front seat. According to authorities, DCP&P had been investigating allegations of child abuse and neglect against the mother for over 20 years but, sadly, could not prevent Kayley's death. Based on reports of child fatalities issued by the Department of Children and Families ("DCF"), Kayley's death is the fifteenth time in the past three years that a child on the agency's radar has died. It was noted, however, that the deaths were rare when taking into account that tens of thousands of children are typically served by DCP&P over the course of a year.
If a child dies in the state of New Jersey, the matter will eventually be reviewed by the New Jersey Child Fatality and Near Fatality Review Board ("CFNFRB"). The child fatality review board operates in DCF and was established by the New Jersey Comprehensive Child Abuse Prevention and Treatment Act ("CCAPTA"). The fatality review board's purpose is to review child fatalities and near fatalities of children in New Jersey in order to identify causation, relationship to governmental support systems, and methods of prevention. In other words: the child fatality review board does not conduct a child abuse investigation but, rather, assesses systemic protocols and procedures to identify potential improvements to prevent future child deaths. The Board's review will take place after DCP&P completes an investigation and after medical experts complete an autopsy.
During the course of any DYFS investigation, the objective is to determine, by a preponderance of the evidence, whether child abuse or neglect occurred. There are four potential outcomes or "investigative findings" of a DCP&P investigation: substantiated, established, not established, or unfounded. Each of these four findings results in different consequences that have a particular impact on the person being investigated and on how the Division maintains a record of the investigation.
The bottom line is that a substantiated finding will be maintained by the Division's Central Registry and will be disclosed to certain third parties upon a Child Abuse Registry Check. Thus, it is extremely important to consult with an experienced DCP&P defense lawyer if you are being investigated by child protective services. The investigative finding can have an impact on you for the rest of your life. If you or a loved one is being investigated by the DYFS, the New Jersey DCP&P defense lawyers at the Tormey Law Firm are always available to discuss your matter and help with this stressful time. Contact us now.