Mount Olive Store Manager Charged with Sexual Assault of Child Employee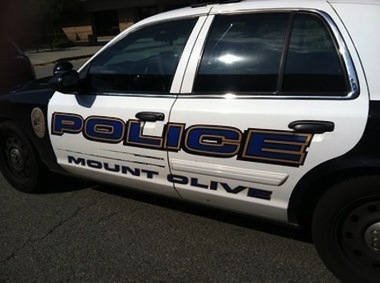 A manager of a fast-food establishment in Mount Olive was recently charged with two counts of sexual assault for allegedly engaging in sexual conduct with a 16-year-old employee. According to the criminal complaints, the 39-year-old suspect had sex with one of the underage employees of the Mount Olive restaurant that he managed on October 25, 2016. The victim's identity and the name of the restaurant were not made public in order to preserve the victim's anonymity. Meanwhile, the suspect faces criminal charges in the Morris County Superior Court in Morristown, New Jersey.
Although the allegations in this case involve a minor, the Division of Child Protection and Permanency ("DCP&P"), formerly known as the Division of Youth and Family Services ("DYFS"), would not initiate an independent investigation into this matter. That's because the alleged perpetrator, while functioning in a supervisory role, was not acting as a parent or guardian. New Jersey's Title 9 child abuse and neglect laws pertain only to parents and guardians. According to N.J.S.A. 9:6-8.21(a), "parent or guardian" means any natural parent, adoptive parent, resource family parent, stepparent, or paramour of a parent, or any person who has assumed responsibility for the care, custody, or control of a child or upon whom there is a legal duty for such care. "Parent or guardian" includes a teacher, employee, or volunteer, whether compensated or uncompensated, of an institution who is responsible for the child's welfare and any other staff person of an institution, regardless of whether the person is responsible for the care or supervision of the child.
When it comes to allegations of sexual abuse in the context of DCP&P and Title 9, N.J.S.A. 9:6-8.21(c)(3) broadly sets forth that an abused or neglected child means a child less than 18 years of age and whose parent or guardian commits or allows to be committed an act of sexual abuse against the child. But in many cases, since DYFS is statutorily obligated to investigate every allegation of child abuse or neglect, even if there are vague allegations of inappropriate touching made by a child, the allegations still must be investigated by the Division. In such cases, DCP&P may show up at a family's home unannounced and start asking questions.
Parents have rights in such situations and can protect themselves with a DCP&P defense lawyer who is familiar with New Jersey's child abuse and neglect laws. If you or a loved one is currently dealing with the Division, the experienced team of New Jersey child abuse and neglect defense lawyers at the Tormey Law Firm are always available to help you fight to protect your rights.