Mother Allegedly Throws Infant at Father During Argument in Keansburg, NJ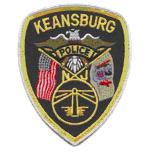 A Keansburg, New Jersey mother was recently charged with assault and endangering the welfare of a child after she allegedly threw her six-month-old infant at the child's father during an argument.
According to the Keansburg police Captain Wayne Davis, Jr., 32-year-old Nicole Robbolino threw a child safety seat at her boyfriend while the couple's infant child was in the seat. Consequently, the infant suffered a minor head injury and was evaluated by emergency medical services.
Keansburg NJ police initially responded to the family's home after receiving a report that a five-year-old girl suffered burns when she bumped into a stove. Police and emergency medical services treated the girl and then transported her to Bayshore Community Hospital. However, the police later learned of the alleged domestic dispute between Robbolino and her boyfriend. As a result of the injuries sustained by the infant during the domestic violence incident, Robbolino was placed under arrest. Additionally, the police contacted the New Jersey Division of Child Protection and Permanency ("DCP&P"), which subsequently sent investigators to the scene.
Regardless of the outcome of the criminal charges in this case, it is important to note that there is a difference between a criminal matter for child endangerment and a civil case regarding a substantiation of child abuse or neglect by DCP&P. In fact, a criminal investigation by the police and an investigation by DCP&P are separate and distinct endeavors with much different consequences. According to the New Jersey Criminal Code, N.J.S.A. 2C:24-4(a)(2), anyone who has a legal duty to care for a child or has assumed responsibility for the care of a child and who then harms the child in any way, as outlined in N.J.S.A. 9:6-3 and 9:6-8.21, is guilty of a crime of the second degree. The key distinction, however, between a criminal conviction for child endangerment and a substantiation by DCP&P rests in the burden of proof that must be sustained against the defendant. Criminal matters must be proven beyond a reasonable doubt, while DCP&P abuse and neglect findings need only be supported by a preponderance of the evidence. Preponderance of evidence is a much lower bar for prosecutors to clear.
Monmouth County Child Abuse, DCP&P Investigations
In any event, if you are accused of the crime of child endangerment, or if you are accused of child abuse or neglect by DCP&P, it is important to consult with an experienced defense attorney who has experience handling both criminal and DCP&P matters. The DCP&P defense lawyers at the Tormey Law Firm are well-versed in all areas of child abuse and neglect law, including DCP&P investigations, the outcomes of DCP&P investigations, and how to fight DCP&P. If you are facing an allegation of child endangerment, abuse, or neglect, contact the DYFS defense team at the Tormey Law Firm today.