Middlesex County Babysitter Pleads Guilty to Child Endangerment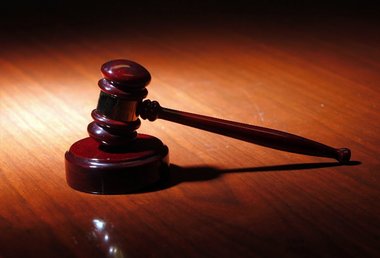 A Middlesex County babysitter recently pleaded guilty to child endangerment charges stemming from the death of a six-month-old baby who died while in the care of the babysitter. In this tragic case, the babysitter claimed to run a licensed day care facility in Woodbridge, NJ and said that she was a registered nurse and trained in CPR. However, none of that was true. On December 1, 2015, the child's father went to pick up his son from the daycare, only to find the babysitter holding his son's lifeless body. The father then rushed the baby to the hospital, but the child did not survive. Although the exact cause of death was not identified, the babysitter was charged criminally and eventually pleaded guilty to child endangerment. As a result of the plea, the babysitter will be monitored by pretrial intervention (PTI) for the next three years and will be prohibited from ever caring for a child again.
Setting aside the criminal aspects of this case, it is also likely that the Division of Child Protection and Permanency (DCP&P), formerly known as the Division of Youth and Family Services (DYFS), became involved as a result of the child's death. That's because the babysitter had a caretaking role. In fact, New Jersey's child abuse and neglect laws broadly define "parent or guardian" that include many people other than biological parents. Specifically, pursuant to N.J.S.A. 9:6-8.21(a), "parent or guardian" means any natural parent, adoptive parent, resource family parent, stepparent, paramour of a parent, or any person who has assumed responsibility for the care, custody, or control of a child or upon whom there is a legal duty for such care. "Parent or guardian" also includes a teacher, employee, or volunteer, whether compensated or uncompensated, of an institution who is responsible for the child's welfare, as well as any other staff person of an institution regardless of whether the person is responsible for the care or supervision of the child.
Whether you are a biological parent, grandparent, babysitter, teacher, or anyone else caring for a child, DCP&P involvement in your life will cause an enormous amount of stress. DYFS is obligated to fully investigate every referral made to the child abuse hotline. Moreover, investigations will include interviews of the alleged perpetrators and the children involved with the allegation, as well as attempts to obtain documents from daycare organizations, schools, pediatricians, and any other professional involved with the family. At the end of the day, DCP&P investigations in New Jersey can become extremely intrusive. Having someone on your side can make all the difference in turning an overwhelming situation into a manageable and stress-free encounter with child protective services. If you are being investigated by DCP&P due to allegations of child abuse and neglect, contact the New Jersey DYFS defense attorneys at the Tormey Law Firm. Our experienced and knowledgeable child abuse defense attorneys are available 24/7 to help you handle any level of DCP&P involvement with you and your family.