Kinship Legal Guardianship vs. Adoption in a New Jersey DCPP Cases
Options for Children Taken by Child Protective Services in NJ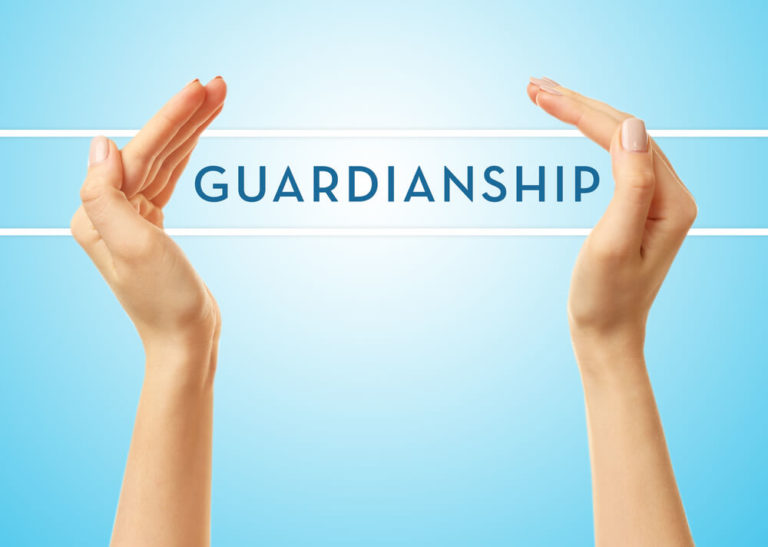 Two of the legal processes important for family members and loved ones to know with regard to DCPP cases are kinship legal guardianship and adoption. These terms are used to refer to significantly different options that may present as potential resolutions in your child abuse or neglect case in New Jersey. The New Jersey Department of Children and Families, Division of Child Protection and Permanency (DCPP), formerly known as DYFS, supports efforts in relation to adoption, kinship legal guardianship, and family reunification, depending on the circumstances of the specific case.  It is vital to understand what kinship legal guardianship vs. adoption means and how each one may be recommended or employed by child protective services after taking your children from your custody.
The future of your children can be permanently altered when DYFS takes action to investigate or remove them from your care, so speaking with an experienced attorney who can advise and assist you based on your unique situation is strongly recommended. Our team of highly skilled NJ DYFS lawyers are here to provide you with a confidential, cost-free consultation. Contact us 24/7 online or by phone at (908)-356-6900 to find out your rights and your options.
Kinship Legal Guardianship vs. Adoption in a NJ DCPP Case: What's the Difference?
For parents in New Jersey who have had their children taken away due to accusations of abuse, neglect, or other concerns, the DCP&P caseworker assigned to your case will help explain the ultimate goal of reunification and what will happen if your child does not return home. This usually is a decision for the court between kinship legal guardianship and adoption. For those foster parents and birth parents in NJ, the specific process of adoption vs. kinship legal guardianship is important to understand because these two terms do not mean the same thing and do not afford the foster parent the same rights.
Many family friends and relatives have to step in to care for children whose parents are incapacitated for a variety of reasons, including economic hardship, addiction, mental illness, or physical illness. In other cases, someone reports that a child is potentially being neglected or abused, DCPP initiates an investigatory action, and the child is removed from the parent or guardian's care. These situations might lead DCPP in NJ to place the child or children in question with caregivers who are approved through the foster care system.
The number one permanency goal for most children who have been placed into foster care is for them to return home. Every effort by DCPP and families should be directed at this primary goal. However, there are some cases in which it is not possible for that child to return home. If a child is put into temporary foster care, the child may end up living with a family who will help that child towards going back to their original home, but also willing to step up and adopt that child if it is not an option for the child to return home.
Rights of Adoptive Parents in NJ
Adoption is usually the first option considered by DCP&P, as this helps towards the overall permanency goal of placing the child with a stable home. If the child or children have instead been placed with relatives and adoption has already been ruled out, kinship legal guardianship is the next option considered. Fundamentally, parental rights are terminated in the case of adoption, whereas the birth parent's rights are not terminated in the case of a kinship legal guardianship.
When adoption is approved, the adoptive parent has the same legal authority over that child and decisions for that child as if the party had given birth to that child. The adoptive parent has the authority, for example, to change the child's legal name. The adoptive parents are also able to make arrangements for that child's care and custody after they pass away or in the event of incapacitation. Adoption is permanent, but the adoptive parent can still transfer the legal authority for that child to a different person.
Kinship Legal Guardianship Rights for Guardians in NJ
Kinship legal guardianship allows the approved person to have nearly the same decision-making powers over the child until that child either reaches age 18, or until the kinship legal guardianship agreement is updated or changed. A private adoption complaint must be filed by the guardian if the person intends to adopt after a formal DCPP case concludes in New Jersey.
One of the key elements that makes KLG different from adoption is that under this form of legal guardianship, a parent does have the right to visitation through a court order. However, if the court determines that birth parent visitation is harming or has the potential to harm the child, the court can restrict these rights. After a judgement involving the appointment of a kinship legal guardian is finalized, DCP&P is no longer a part of the process arranging formal visits. Furthermore, a kinship legal guardian cannot change the name of the child or even consent to adoption by a third party. This guardianship can be transitioned to someone else if the KLG guardian identifies this person and pursues Successor Guardianship.
Need Help Examining Your Options in a DYFS Case in New Jersey?
In every case in which a child has been removed from their original home, the presiding Family Court has the purview to oversee these cases. If you are a parent whose children have been taken from your care, or you are a foster parent in a DCPP case, it is important to understand how adoption and kinship legal guardianship may be relevant to your case. Upcoming DYFS hearings may be conducted to evaluate whether or not the child can and should return to their original home or if the family can be reunited in the future.
Regardless of your specific involvement in a DYFS case, it is imperative to get your questions and concerns addressed by a knowledgeable attorney with experience handling child abuse and neglect cases. Having a skilled legal representative to advocate for your rights can truly spell the difference between a positive and negative outcome. If you have questions about a child protective services case, speak with a lawyer who can assist with your case by calling (908)-356-6900 today.