Institutional Abuse Investigation Unit (IAIU) Defense Lawyers in New Jersey
Attorneys for Institutional Child Abuse and Neglect in Middlesex County and throughout NJ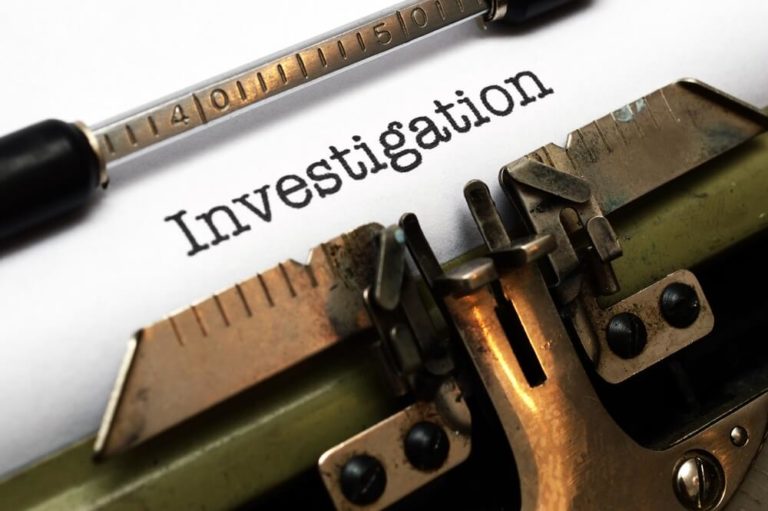 As a foster parent, educator, detention center worker, or other person working in a facility centered on the care of children in New Jersey, you do not want to receive a letter from the Department of Children and Families' Institutional Abuse Investigation Unit notifying you that you are under investigation for child abuse or neglect. If you have received an investigative report letter, it is critical to understand what this means and how it can detrimentally affect your personal and professional life. Depending on your designated region, you may be subject to investigation by the Central IAIU Office in Trenton, the Northern IAIU Office in Paterson, the Metro IAIU in Newark, the Central IAIU in Lawrenceville, or the Southern IAIU in Vineland. Regardless of the specific arm of the Institutional Abuse Investigation Unit handling your case, their findings could spell serious implications that haunt you for years to come. Knowing your rights and seeking counsel from an experienced New Jersey child abuse defense attorney is vital if you want to protect your reputation and your standing as a care provider for children placed outside of the home in NJ. Our team has experience defending individuals in institutional settings who have been accused of child neglect or abuse in Bergen County, Hudson County, Warren County, Middlesex County, Passaic County, and throughout the region. We know the consequences on the line and we are here to aggressively defend your innocence. Contact our office at (908)-356-6900 to consult with an attorney free of charge and begin planning your next steps.
Institutional Abuse Investigations in New Jersey
The Institutional Abuse Investigation Unit (IAIU) is the investigative arm of the Department of Children and Families, Division of Child Protection and Permanency (DCP&P), that completes the initial fact-finding mission when a claim of child abuse or neglect is reported about children in foster homes, registered family care homes, detention centers, schools, residential centers and other care facilities for displaced children. Using the criteria set forth in the New Jersey criminal and administrative laws under Title 9 and N.J.A.C. 3A:10, as well as the Department's internal policies and procedures, the IAIU confirms or disconfirms child abuse or neglect allegations reported in its local region, labeling each allegation as substantiated, established, not established or unfounded.
Once a report of institutional neglect or abuse reaches them, the IAIU investigates, prepares their report within 60 days of the alleged abuse/neglect claim, and notifies the appropriate parties of their findings. Their evaluation includes an assessment of the behavior of foster parents, parents, institutional staff or other out-of-home caregivers as proper or improper, and whether such conduct, given the entire set of circumstances, placed the child or children in question in harm or at risk of harm, for example, if a punishment or restraint was reasonable or abuse. The totality of the intensive examination by IAIU must include due consideration for the circumstances surrounding the alleged abusive or neglectful conduct, the current state of the child's health and wellbeing, and the immediate safety of one or more children in the same out-of-home environment.
Factors Considered in a IAIU Case in NJ
A finding of abuse or neglect against a suspected perpetrator is mandatory when evidence confirms that a child died, was sexually abused or left vulnerable to such abuse, was hospitalized, was repeatedly abused or left without living necessities.
Absent mandatory findings of abuse or neglect, other facts considered for a determination are referred to as aggravating and mitigating factors, which include the following:
The child's age, safety and special needs;
The existence of institution-wide abuse or neglect;
A pattern of abuse or neglect demonstrated by the accused;
The long-lasting detrimental effects on the child or children;
The cooperation of the accused with the court proceedings;
The extenuating circumstances leading to the incident or abuse;
Any and all attempts to remedy the situation; and
The potential for serious harm to the victim.
After weighing all the factors, the IAIU may determine, based on the preponderance of the evidence, that child abuse or neglect is not established, despite evidence of harm or risk of harm to the child, or unfounded if the evidence does not weigh in favor of abuse or neglect and no harm or risk of harm exists. Affirmative findings of abuse or neglect will result in a substantiated or established finding. Established findings result from the determination that abuse or neglect exists, but significant mitigating factors are present as well. The agency reasonably tries to identify the individual or individuals responsible for harm or risk of harm to a child and add the name of that person or people to the New Jersey Child Abuse Registry but may not always be able to identify the perpetrator. Admissions of the perpetrator, eyewitnesses, access to the child, and all the facts and circumstances are considered in naming a perpetrator and those passively or actively enabling the abuse or neglect.
Appeals of Institutional Abuse Investigation Unit Findings in New Jersey
Upon completion of its report, the IAIU notifies affected parties, including the accused, parents, facility leaders, law enforcement, licensing agencies, DCP&P employees, and other interested parties, of their findings. They send information letters regarding the consequences of the findings and time frames within which to appeal all but established findings, to offenders.
A finding of substantiated abuse or neglect by an established perpetrator is a subject for appeal within 20 days of official notice by sending notification to the Department of Children and Families' legal department. A reversal on appeal of substantiated child abuse or neglect by an identified perpetrator requires notification within 30 days of the decision to the same parties originally notified of the findings. A finding of unfounded may be expunged from DCP&P records after 3 years.
Upon completing its findings, the IAIU refers the case to the State Central Registry (SCR), which allows the DCP&P to proceed with child protection determinations, further investigations and court proceedings if abuse or neglect was substantiated, established or unfounded, the latter if the investigators believe risk of harm exists for a child regardless of the findings. Ultimately, the SCR decides whether a case goes forward with DCP&P.
Facing Institutional Abuse Investigation Unit Review in NJ? Get Help Now
Whether you have been contacted by the Institutional Abuse Investigation Unit or received an IAIU determination letter, you have options that you can discuss with an attorney experienced with the Department of Children and Families proceedings. Our lawyers provide diligent and zealous representation for those under review by the IAIU in Morris County, Sussex County, Essex County, Union County, Monmouth County, and throughout New Jersey. We can help answer your questions about allegations of institutional abuse and walk you through the legal process ahead. Contact us at (908)-356-6900 today for a free consultation to learn more.
Additional Resource:
New Jersey Department of Children and Families Policy Manual, IAIU-A-1-600, Investigation Findings