Infant Found Dead in Jersey City, NJ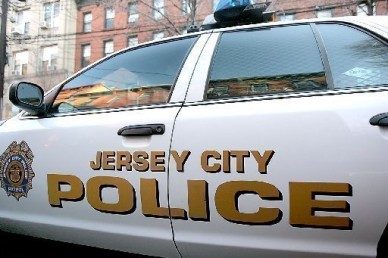 A two-week-old infant recently passed away after being found with injuries inside an apartment building in Jersey City, NJ. According to the Hudson County Prosecutor's Office, the matter is still being investigated; it is unclear whether foul play is suspected in the child's death. When law enforcement found the infant, she was unresponsive and bleeding. Emergency responders transported the child to Christ Hospital for urgent medical attention. Sadly, the baby passed away only a few minutes after the ambulance arrived at the hospital. Subsequently, Jersey City homicide detectives and the Division of Child Protection and Permanency ("DCP&P"), formerly known as the Division of Youth and Family Services ("DYFS"), were notified of the incident. Additional details have not yet been released, but authorities confirmed that the results of the medical examiner's autopsy are pending.
In this case, DCP&P will conduct an investigation to determine who was responsible for the child's care at the time of her death and whether abuse or neglect led to the child's passing. In other words: an investigation will need to explore whether the child's death was a tragic accident or a result of a parent or guardian failing to exercise a reasonable degree of care while supervising the child. Additionally, the matter will eventually be reviewed by the New Jersey Child Fatality and Near Fatality Review Board, which reviews child fatalities in NJ to identify causation, the relationship to governmental support systems, and methods of prevention. The child fatality review board will assess systemic protocols and procedures to identify potential improvements to prevent future child deaths.
The objective of any DCP&P investigation in New Jersey is to determine, by a preponderance of the evidence (or "more likely than not"), if child abuse or neglect occurred at the hands of a parent or guardian. There are four potential investigative outcomes or "investigative findings" of a DYFS investigation: substantiated, established, not established, and unfounded. Each of these four findings results in varying consequences that have a different impact on the alleged perpetrator and on how DCP&P maintains a record of the investigation. The bottom line is that a "substantiated" finding will be maintained by the Division's Central Registry and will be disclosed to certain third parties upon a Child Abuse Registry Information Check.
It is imperative to consult with an experienced New Jersey DCP&P defense lawyer at the Tormey Law Firm if you are being investigated by DYFS because the investigative finding can have an impact on you for the rest of your life. Have you been notified that you're being investigated by child protective services in New Jersey? The DCP&P defense attorneys at the Tormey Law Firm are available 24/7 to discuss your matter. Contact us anytime.