Indiana Man and Woman Charged After Toddler Fires Handgun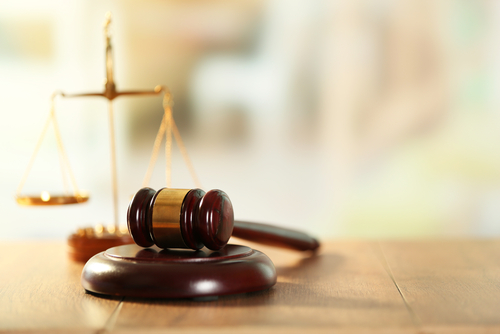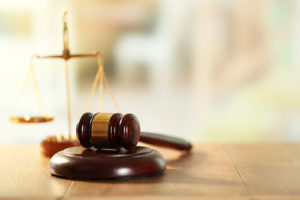 The Merrillville Police in Northwest Indiana took a man into custody after a woman was accidentally shot by her 3-year-old daughter. The police indicated that the woman was in her car in a parking lot and the woman's boyfriend left his 9mm handgun with extended magazine on the center console while he went inside the shop at Plato's Closet. The victim's three-year-old daughter reportedly grabbed the gun, and it went off. The bullet went through the seat and struck the woman through her back in her right shoulder. There was also a one-year-old child sitting in the backseat. "We just heard screaming," Plato's Closet employee Hadassah Zirkle said. Another employee stated, "The first thought was to get the kids out of there. We grabbed them. We brought them inside, and we just tried comforting them as best we could."
The woman, who police said is six weeks pregnant, was taken to a local hospital for treatment, then transported to Loyola Hospital in critical but stable condition. The victim's boyfriend, 21-year-old Menzo Brazier, has been charged with child endangerment. The children have been placed in the custody of the Indiana Department of Child Services.
New Jersey Child Abuse Laws
If the gun owner was in New Jersey and the children were placed into our system, would he be found guilty of child abuse or neglect?
Title 9 governs abuse and neglect proceedings in NJ and defines an abused or neglected child as an individual who is less than 18 years of age and whose parent or guardian:
Inflicts or allows to be inflicted upon such child physical injury by other than accidental means which causes or creates a substantial risk of death, or serious or protracted disfigurement, or protracted impairment of physical or emotional health or protracted loss or impairment of the function of any bodily organ.
Creates or allows to be created a substantial or ongoing risk of physical injury to such child by other than accidental means which would be likely to cause death or serious or protracted disfigurement, or protracted loss or impairment of the function of any bodily organ.
Commits or allows to be committed an act of sexual abuse against the child.
A child whose physical, mental, or emotional condition has been impaired or is in imminent danger of becoming impaired as the result of the failure of his parent or guardian, as herein defined, to exercise a minimum degree of care (a) in supplying the child with adequate food, clothing, shelter, education, medical or surgical care though financially able to do so or though offered financial or other reasonable means to do so, or (b) in providing the child with proper supervision or guardianship, by unreasonably inflicting or allowing to be inflicted harm, or substantial risk thereof, including the infliction of excessive corporal punishment; or by any other acts of a similarly serious nature requiring the aid of the court.
A child who has been willfully abandoned by his parent or guardian, as herein defined.
A child upon whom excessive physical restraint has been used under circumstances which do not indicate that the child's behavior is harmful to himself, others, or property.
A child who is in an institution and (a) has been placed there inappropriately for a continued period of time with the knowledge that the placement has resulted or may continue to result in harm to the child's mental or physical well-being or (b) who has been willfully isolated from ordinary social contact under circumstances which indicate emotional or social deprivation.
The Court will have to answer several questions in the gun owner's case. One question that will need to be answered: Did the child suffer any actual harm or was the child placed in imminent danger. From the report in the recent Indiana case, it does not appear that the child suffered any physical injuries, but it's possible that the child experienced emotional harm. Further, it is possible that the Court would conclude that the children in the car were placed in imminent danger in light of the fact that they had easy access to a loaded firearm that went off.
Another question that could be asked: Was the harm or risk of harm caused or created by accidental means or did the parent or guardian's conduct fall below a minimum degree of care? This question is difficult to answer without knowing all of the facts. However, it is possible that a Court could find that not properly securing a loaded gun falls below the minimum degree of care.
Children Around Firearms in New Jersey – Potential Abuse/Neglect Charges
Accordingly, if you are placed in child welfare proceedings, it is important that you contact an experienced attorney who handles cases involving DCP&P investigations in New Jersey.