Hopatcong New Jersey Man Sentenced for Kidnapping Kids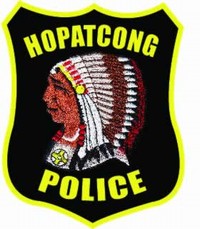 A Hopatcong New Jersey man was recently sentenced to 10 years in prison for kidnapping his two sons.
The suspect is a 38-year-old resident of Hopatcong, New Jersey. During a child custody dispute, he was granted visitation rights with his kids. However, the suspect violated the terms of the custody arrangement by kidnapping his children in February 2015.
The children's mother contacted the police to report that the kids had been abducted. Police then launched an investigation and searched throughout the country for the suspect and his two juvenile victims. It took six weeks for police to locate the suspect and the kids at a Florida hotel.
Law enforcement placed the suspect under arrest and extradited him back to NJ, where he was charged with numerous criminal offenses.
The suspect eventually reached a plea deal with the Sussex County Prosecutor's Office. In exchange for the suspect pleading guilty in the case, prosecutors agreed to recommend that he be sentenced to 10 years in state prison.
Now a Sussex County Superior Court judge has signed off on the plea agreement and sentenced the suspect to a decade behind bars for the kidnapping.
Additionally, the suspect's ability to maintain some kind of custody of his kids will likely be affected by the allegations of child abuse. He was almost certainly investigated by the Division of Child Protection and Permanency (DCPP), formerly known as the Division of Youth and Family Services (DYFS).
For further information about this case, go to the NJ.com article, "Dad Gets 10 Years for Disappearing with Sons, Causing National Search."