Hackettstown, NJ Woman Arrested for Allegedly Leaving 5-Year-Old Home Alone
Hackettstown Woman Faces Criminal Charges After She Allegedly Left 5-Year-Old Daughter Home Alone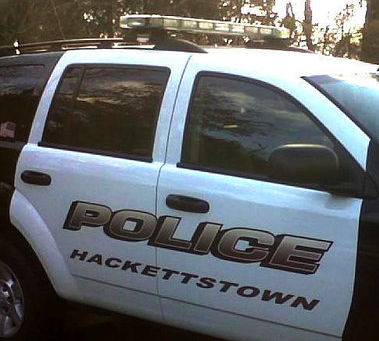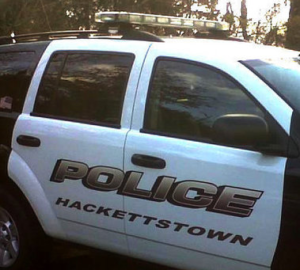 A woman in Hackettstown, New Jersey was recently jailed after she was accused of leaving her young daughter home alone all day. The woman in the alleged child neglect case is Alison Gamba, a 41-year-old resident of Hackettstown in Warren County, NJ. According to authorities, Gamba went to work in Whippany, NJ and failed to secure any kind of adult supervision for her five-year-old daughter. A US postal worker reportedly found the child wandering on the sidewalk outside the residence on the 100 block of Canal Way in Hackettstown and soon realized that the child's mother was nowhere to be found. The postal worker then dialed 911 to alert law enforcement officials with the Hackettstown Police Department.
Hackettstown police officers went to the home and took custody of the young child. Police then tried to find Gamba, eventually tracking her down at her place of work in Whippany, New Jersey. At some point, Gamba was placed under arrest by police.
Endangering Welfare of a Child Charges in Hackettstown, NJ
Gamba currently faces criminal charges of endangering the welfare of a child in connection with the case. These charges are considered a fourth degree felony, meaning that Gamba's case will be heard in the Warren County Superior Court in Belvidere, NJ. If Gamba is ultimately convicted on the very serious felony charges, she could potentially be sentenced to up to 18 months behind bars in New Jersey state prison. In cases like this, however, it is typical for prosecutors to reach a plea agreement with the defendant and reduce the charges to a disorderly persons offense – that would possibly allow Gamba to avoid prison in the case.
In addition to being subject to significant prison time, Gamba could also be subject to an investigation by the NJ Department of Child Protection and Permanency (DCPP). Anytime there are allegations of child neglect in New Jersey, the DCPP is likely to investigate to ensure that the child's safety and/or health are not being put in jeopardy. Depending on the outcome of that investigation by DCPP, Gamba could potentially lose custody of her daughter.
Schedule a Free Consultation with an Experienced Warren County DCPP Lawyer Today
Have you been charged with endangering the welfare of a child in Warren County, Sussex County, or Morris County, NJ? Or are you being investigated by DCPP for possible child abuse or neglect? Then you need to speak with an experienced New Jersey criminal defense lawyer who has experience with these kinds of cases. Contact NJ criminal defense attorney Travis J. Tormey today to discuss your situation and protect your rights.