Five-Year Prison Sentence for Child Endangerment Conviction in Trenton, NJ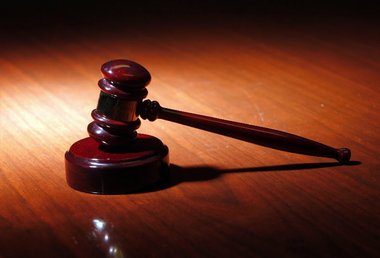 A New Jersey father who pleaded guilty to second degree child endangerment after his daughter was hospitalized due to bleeding in her brain has been sentenced to five years in New Jersey State Prison. The 31-year-old suspect said that he dropped his two-month-old daughter while carrying her up a flight of stairs and then fell onto her. After the child's mother noticed that the baby was lethargic and refusing to eat, she took the child to the Children's Hospital of Philadelphia. Eventually, medical professionals opined that the baby's injuries and symptoms were not consistent with being dropped; rather, it appeared that she had been shaken in a hard manner. During a subsequent polygraph examination, the suspect reportedly admitted to dropping the baby. He was eventually arrested and charged with endangering the welfare of a child.
During the sentencing hearing, the court ordered that the suspect have no contact with his daughter until visitation has been approved by the Division of Child Protection and Permanency ("DCP&P"), formerly known as the Division of Youth and Family Services ("DYFS").
Cases of abusive head trauma to infants are difficult for authorities, including DCP&P, to investigate because infants and toddlers are unable to explain what happened to them when they are injured. This means that investigators and medical professionals must work together in an attempt to determine what happened. When DCP&P is involved in cases like the Trenton child endangerment case, the Division typically consults with child abuse pediatricians to assess the child's constellation of injuries and to diagnose the cause, specifically whether there is an adequate medical explanation or the injuries are the result of child abuse or neglect. Moreover, if there is an allegation of physical abuse, DCP&P will likely seek to restrict the alleged perpetrator's contact with the child until an investigative outcome is determined. It is also important to note that after the DCP&P initiates an investigation, anything that a parent says to the investigator can eventually be admitted into evidence against that parent in court, pursuant to the New Jersey Rules of Evidence.
Thus, if you are accused of child abuse or child neglect and DYFS is investigating your family, you should contact the DCP&P defense attorneys at the Tormey Law Firm to learn more about DCP&P investigations, what kind of information can be used against you by the Division, and the consequences of the different possible investigative outcomes. Additionally, if DCP&P is seeking to restrict your access to your child and has filed a Complaint for Custody or a Complaint for Care and Supervision, the experienced child welfare litigation attorneys at the Tormey Law Firm can help you navigate the complicated NJ family courts system and guide you through the legal process.