Endangering the Welfare of a Child during Coronavirus in NJ
Accused of Child Endangerment in COVID-19 in New Jersey? We can Help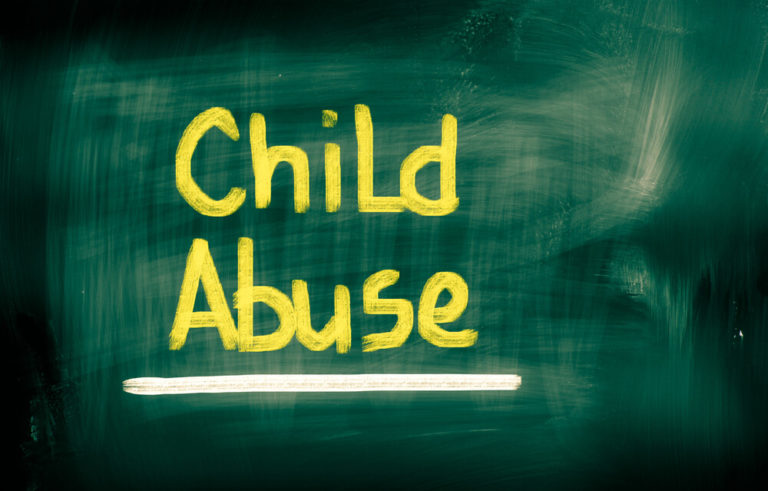 During the current health pandemic, the residents of our state are required to remain in doors and work remotely. Unfortunately, living in constant close quarters with others can be a stressful environment, especially, with little children around. Additionally, many people have been terminated from their employment and unable to obtain unemployment due to the overwhelming number of claims submitted to the unemployment office. Lack of income and the inability to pay the mortgage and other household expenses unquestionably adds more tension to an already anxious environment. On top of that, no one knows when the epidemic is going to end and moreover, whether the virus is going to return. These very stressful, taxing, and uncertain circumstances can lead to regrettable conduct inside a home with children present. In turn, many people can be charged and potentially convicted of endangering the welfare of a child in New Jersey.
In times such as COVID-19, even while people do not set out to commit a crime, they may wind up being arrested. For instance, in New Jersey, during the time we have been "Sheltering in Place," some people are having gatherings or parties. These gatherings often include adults and children. The hosts of some of these parties have been charged with endangering the welfare of a child, as they were alleged to have disregarded the risk of harm (infection) to the children by having the party and assembling large numbers of people with children present. If you have been accused of child endangerment, it is imperative that you understand the various scenarios that give rise to these charges, the punishments you may be facing, and what you can do to defend yourself against these allegations. Our highly skilled child abuse defense lawyers represent clients throughout New Jersey who are forced to answer to criminal charges for endangering the welfare of a child, as well as investigations by DCPP. To speak with an attorney who can assist with your case, contact us at (908)-356-6900. A member of our team is available around the clock to provide you with a free consultation.
Endangering Child Welfare during Coronavirus in NJ
When a person is charged criminally with endangering the welfare of a child, it is common that DCPP is contacted and will intervene. It's important to understand that DCPP matters are not criminal in nature and thus, have different consequences. In New Jersey, the Endangering the Welfare of a Child statute consists of two parts. The first part defines endangering the welfare of a child as any person, who engages in sexual conduct, which would impair or debauch the morals of a child. The second part provides that any person who engages in conduct or who causes harm to a child as described in Title 9. Title 9 is the child abuse and neglect statute and lists an extensive list of acts that are deemed abusive or neglectful conduct. In essence, the statute provides that person commits an act of child abuse or neglect if they harm a child or place a child at risk of harm.
For example, if a person strikes a child or inflicts any kind of unnecessary pain upon a child, such action is considered endangering. Moreover, excessive corporal punishment is also considered endangering. It's important to note, corporal punishment is lawful, but when the punishment becomes excessive, it becomes illegal. Furthermore, failing to provide sufficient food, housing, or clothing is criminal. Also, failing to provide education or medical care is also deemed endangering. Additionally, isolating or abandoning a minor is against the law in New Jersey. Lastly, engaging in indecent or profane conduct in the presence of a child or committing an act of domestic violence in front of a child is unlawful. Studies have revealed that exposing a child to domestic violence is very harmful to a minor's well-being and as such, our lawmakers have criminalized such conduct.
During this unique time, parents or guardians may be charged with child endangerment for having a party during the state lockdown for Coronavirus. If this applies to you, the state will set out to prove that by having a party, you exposed your child or others to risk of illness which is tantamount to abuse or neglect.
Charged with Child Endangerment in COVID-19 in NJ, What am I Facing?
The criminal endangerment statute has two components. One section is devoted to parents, guardians or anyone is assumed the responsibility of caring for a child. Under this set of circumstances, if convicted, the individual is guilty of second degree crime and therefore, is subject to five to ten years in jail and a fine up to $150,000. Also, under our sentencing guidelines, it is presumed that the judge is going to send the person to jail. Additionally, if the offense involves sexual misconduct involving a child, the person will be required to register as a sex offender under Megan's Law.
The other section of the statute applies to others who were not caring for a child but nevertheless committed a criminal act that placed the child in danger or made them abused or neglected. Under that scenario, the person committed a crime of the third degree and consequently, may be sentenced in accordance with the 3rd degree criminal sentencing guidelines. Specifically, if the person is found guilty of third degree endangering, the defendant faces between three to five years in prison and a fine up to $15,000. Unlike second degree endangering, the third degree charge does not contain a presumption of imprisonment if it is a first offense.
As a companion to charges for endangering the welfare of a child, what is referred to as a Title 9 Abuse and Neglect criminal charge could be filed, which is a fourth degree crime under N.J.S.A. 9:6-3.
DCPP Investigations for Endangering a Child during New Jersey State Shutdown
Aside from the criminal charges for endangering a child, the Division of Child Placement and Permanency (DCPP) could launch an investigation and even seek a removal action to take your child from you. If you are found to have committed an act of child abuse or neglect under Title 9, there are no criminal penalties such as jail, probation, or fines. Moreover, you will not have a criminal record. Nevertheless, there are still severe implications that can occur if a child welfare complaint is filed against any individual. It is possible for the judge to remove your child from your home and place him or her into a resource home. The court can also mandate that parenting time be suspended or supervised. Additionally, the judge can order a person to engage in counseling or therapy. And on top of that, a parent or household member can be removed from the home.
Further, if a person is substantiated for child abuse or neglect, that person will be placed on the New Jersey Child Abuse Registry. Unlike Megan's Law, the registry is not open to the public and can only be viewed by DCPP, adoption agencies, foster care agencies, and certain employers who work with children. Nevertheless, you cannot be removed from the registry nor can you expunge the abuse or neglect conviction. Your personal information, along with the substantiated finding of abuse or neglect, will appear when interested parties submit what is known as a CARI request.
Allegations of Child Abuse in NJ Coronavirus? Consult an Attorney Now
If you or someone you know has been charged with endangering the welfare of a child, please do not hesitate to call our team of defense lawyers for a free consultation. We can aid in preparing your best defense against child endangerment accusations and we assist with all aspects of these cases, including proceedings with child protective services in New Jersey. Call (908)-356-6900 to learn more.