Does Using Drugs While Pregnant Constitute "Child Abuse" in NJ?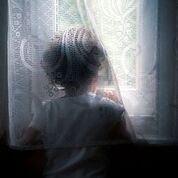 Pennsylvania's High Court is being asked to decide whether a woman using illegal drugs while pregnant qualifies as child abuse. In that case, a woman reportedly tested positive for suboxone and marijuana at the time she gave birth. Further, court records indicate that the child spent 19 days in the hospital being treated for drug dependence and the child exhibited severe withdrawal symptoms. The trial judge ruled that the mother's conduct did not qualify as child abuse under the state's Child Protective Services law. The ruling was appealed, and the intermediate court reversed the lower court's decision and held that drug use while pregnant can cause bodily injury to a child likely after birth. Therefore, said the court, the mother's actions did qualify as child abuse.
Superior Court Judge Geoffrey Moulton, in a Dec. 27 opinion, said that a mother's substance abuse while pregnant "may constitute child abuse" if child welfare authorities can prove she "intentionally, knowingly, or recklessly caused, or created a reasonable likelihood of, bodily injury to a child after birth."
States have rarely criminalized the exposure of an unborn child to illegal drugs, but it is common for child welfare agencies to become involved when a newborn child tests positive for exposure to opioids and other substances.
New Jersey's High Court decided a very similar case in 2013. In that case, the mother gave birth to a newborn and both the mother and child tested positive for cocaine. The Court was presented with two issues:
Whether New Jersey's child abuse and neglect laws applied to fetuses.
Whether the newborn or fetus was abused by the mother.
The Court first ruled that New Jersey's abuse and neglect statute, by its terms, does not extend to a fetus. The law's protection is limited to the condition of a child after birth.
The Court then ruled that determining whether the newborn child was in fact abused or neglected is a fact-sensitive decision and will be made on a case-by-case basis. The High Court reasoned that the primary question under New Jersey child abuse laws is whether the newborn "ha[d] been impaired" or was in "imminent danger of becoming impaired" as a result of his mother's failure to exercise a minimum degree of care by unreasonably inflicting harm or allowing a "substantial risk" of harm to be inflicted. The statute does not cover a past risk of harm during pregnancy, which did not materialize in the case.
Authorities with the NJ Department of Child Protection and Permanency (DCPP) can show that a newborn was impaired in a number of ways. For example, proof that a child is suffering from withdrawal symptoms at birth could establish actual harm. In addition, the Division can prove actual harm by showing evidence of respiratory distress, cardiovascular or central nervous system complications, low gestational age at birth, low birth weight, poor feeding patterns, weight loss through an extended hospital stay, lethargy, convulsions, or tremors. That information may come from any number of competent sources, including medical and hospital records, health care providers, caregivers, or qualified experts.
In the absence of actual harm, a finding of abuse and neglect can be based on proof of imminent danger and substantial risk of harm. Proof that a child's mother frequently used cocaine or other dangerous substances during pregnancy would be relevant to that issue. The New Jersey Supreme Court also held that not every instance of drug use by a parent during pregnancy, standing alone, will substantiate a finding of abuse and neglect in light of the specific language of the statute. The proper focus is on the risk of substantial, imminent harm to the child, not on the past use of drugs alone.
Accordingly, if you are facing child welfare allegations, it is vital that you contact an experienced attorney to represent you and help you throughout the legal process.