Do I Need a Family Lawyer for a Child Abuse Case in New Jersey?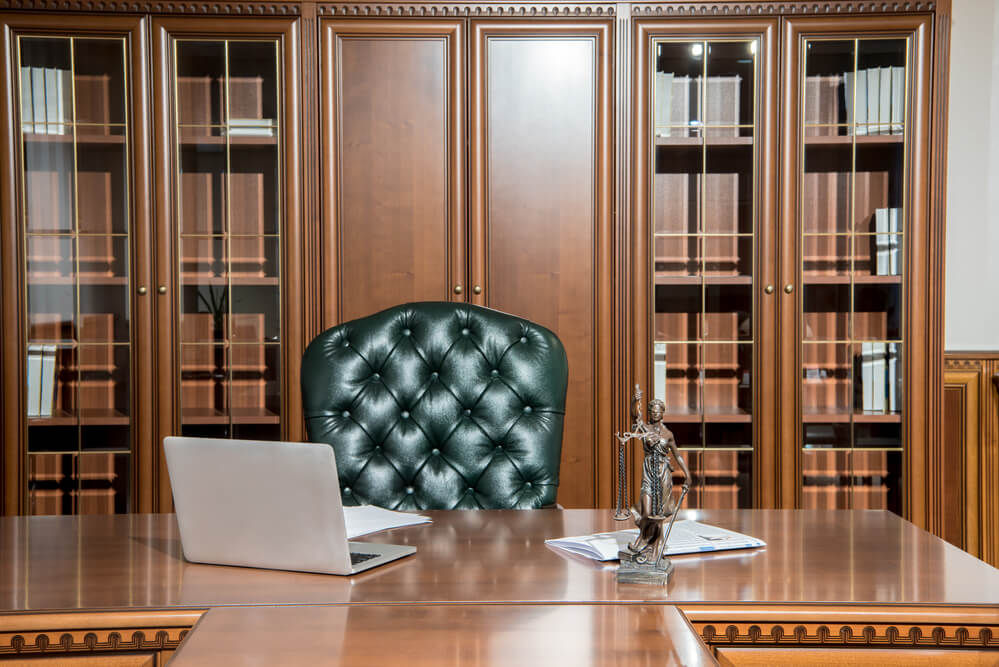 When facing claims of child abuse and a DCPP investigation in New Jersey, you may be wondering if you should hire a family lawyer to handle your case. Many complex questions can arise for you from the moment you learn you are under investigation. Even when the case does not reach the level of criminal charges or proceedings to remove a child from your care, the very accusation of child abuse is a serious situation that could affect your ongoing relationship with your child or children. Understanding what DCPP investigators can and cannot do and the appropriate way to respond during this investigatory phase can be instrumental in protecting the children, as well as your rights. Here's why seeking out an experienced NJ DCPP lawyer is highly advisable to assist you with protecting your parental rights in the face of a child abuse or neglect investigation. If you would like to speak with an attorney regarding your case involving DCPP in Morristown, Parsippany, Somerville, Bridgewater, Fort Lee, Teaneck, Hackensack, Clifton, Jersey City, New Brunswick, or another town in New Jersey, contact us at (908)-356-6900 for a free consultation.
Consulting a Lawyer at the Beginning of Child Abuse Investigation in NJ
A person who has been accused of some form of child abuse in NJ might have already heard from a representative at the Division of Youth and Family Services (DYFS), now known as the Division of Child Protection and Permanency (DCPP), the official state agency for the welfare and safety of children. This agency becomes involved in a case in order to investigate allegations of neglect and abuse affecting children. While this agency cannot formally file charges against an accused party, agency representatives do have the ability to remove children from the care of parents believed to have committed neglect or abuse  and, when applicable, submit evidence of either one to the county prosecutor's office for further pursuit of criminal charges.
Most investigations of suspected child abuse begin with a tip provided by a mandatory reporter in New Jersey. Hospital staff, nurses, and others in positions regularly interacting with children have an obligation to report possible abuse or neglect to authorities. This information must be shared by the suspecting party with DCPP. While many of these people might be genuine concerned about the safety and well-being of the child, this can create a complicated situation for an accused parent.
Having an Attorney while Being Investigated by DCPP in New Jersey
Knowing when and how to comply with reasonable and legal investigation requests is very important for anyone under suspicion of child abuse or neglect. Investigators do not have full discretion to explore every aspect of the accused party's personal life. When DYFS investigators visit the home of an accused person, this is often the beginning of the accused person's interaction with the agency. These investigators do not have to inform an accused party about an intended visit to the family home.
DCPP case investigators must provide the following information to a person who has been accused of neglect or child abuse:
That a report has been made and that the agency is investigating under the parameters of state law
General details about the allegations of abuse or neglect
The names and phone numbers of the investigating parties in addition to the supervisor's contact information
The agency is not required to tell family members the name of the party who made the accusations. Most people who initiate these reports do so anonymously and the agency is not obligated to inform an accused party even when the name of the reporting party is known.
Being Represented by a Lawyer during Child Abuse Court Proceedings in NJ
While DCPP investigators cannot arrest someone, they can report evidence about child abuse or neglect to the prosecutor, who can determine whether or not there is enough information to proceed with formal offense charges. They can also remove a child from their parent or guardian's care if they believe that the charm is at immediate risk of harm. DCPP also has the authority to request that a parent be required to undergo mental health counseling or substance abuse treatment if there are child welfare concerns.
Beyond that, the Division can seek to remove your child from your custody by filing a Title 30 complaint against you. They can also seek to prove that you abused or neglected your child during a Title 9 Fact Finding Hearing, after which you could be documented in the New Jersey Child Abuse Registry and face a host of other life-altering consequences. In any of these serious matters, it is absolutely vital to have skilled representation from a DCPP defense lawyer who can defend your innocence against the repercussions of being found guilty of child abuse or neglect in NJ.
Hiring a New Jersey Lawyer with Experience Handling Child Abuse Cases
A person who has been accused of child abuse in New Jersey can benefit from a consultation with a person thoroughly experienced in the specific procedures and investigations by DCPP. While a family lawyer is likely to have some level of awareness and familiarity with the process and the filing of formal charges, a dedicated DCPP lawyer can be better prepared to intervene in a case due to that person's consistent experience in working with similar cases.
While there are criminal offenses associated with child abuse and neglect in New Jersey and the potential for removal of a child suspected of being abused or neglected, not every case investigated by DCPP will get to this level.  The early involvement of an experienced DCPP and criminal defense attorney can help to address potential questions or concerns about whether or not abuse neglect did, indeed, occur and assist you with every step in the process when the investigation is ongoing, as well as throughout any legal proceedings that may result from you being investigated.
An attorney who understands how confusing and overwhelming this process can be, as well as the abilities and duties associated with DCPP, can explain the entire process, in detail, to you. If you are the person facing allegations about child abuse or child neglect in New Jersey, a knowledgeable DCPP attorney at our firm is here to assist you. Simply call (908)-356-6900 for a free consultation today.