After Death of Child, New Jersey DCP&P Takes Custody of Four Younger Siblings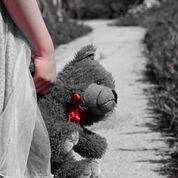 On October 3, 2016, authorities in Essex County announced that a mother and her boyfriend were criminally charged in connection with the death of seven-year-old Michael Moore, Jr. According to authorities, the boy was found in his home, unresponsive and with noticeable physical injuries on his body. Subsequently, the boy's mother, Khadejrah Rawls, was charged with endangering the welfare of a child, while the mother's live-in boyfriend, Christopher Spearman, was charged with aggravated assault and child endangerment.
In addition to the criminal charges against the mother and boyfriend, the NJ Division of Child Protection and Permanency (DCP&P) intervened and took custody of four younger children in the family's home. Regardless of whether or not the four other kids showed visible signs of physical injury, DCP&P presumably acted to take custody because the mother had been arrested and was unavailable to care for her children. Additionally, it is possible that DCP&P acted because the mother's ability to safely and appropriately supervise and care for the children was seriously questionable in light of the death of her other kid.
Moreover, in addition to the criminal charges, the mother and her boyfriend will most likely have to deal with official allegations of abuse and neglect of the child who passed away while in the mother's care.
New Jersey's child abuse and neglect laws operate independently of criminal charges. This means that DCP&P need not prove beyond a reasonable doubt that the mother and boyfriend abused the deceased child, but only that it is more likely than not that the mother's actions and the boyfriend's actions, or lack thereof, resulted in the child's death. In addition, it is also likely that the burden shifting provisions of Title 9 may require the mother and boyfriend to prove that they did not cause the child's death.
Criminal Charges in Death of a Child, Essex County NJ
To learn more about when the NJ Division of Child Protection and Permanency may be justified in taking custody of children, click here.