Community Access Unlimited Offers Invaluable Services to At-Risk Youths in NJ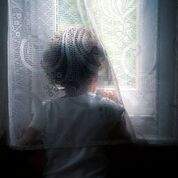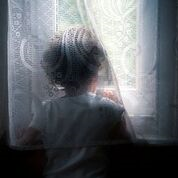 Sixteen young adults in New Jersey recently celebrated achieving stability and security as they entered their first full year as members of the Community Access Unlimited Transitional Opportunities Program (TOP).
TOP provides a variety of programs to youths between the ages of 13 and 21 who are receiving services from the Department of Children and Families (DCF). This includes the Division of Child Protection and Permanency (DCP&P), formerly known as the Division of Youth and Family Services (DYFS), and the Children's System of Care (CSOC). The programs offer assistance with housing, life skills training, employment training, educational assistance that includes a GED program, drug and alcohol awareness training, and advocacy training.
Community Access Unlimited (CAU), the main organization that oversees the TOP program, is a statewide nonprofit organization that provides support programs and services to youths already served by DCP&P and CSOC, in addition to adults with disabilities. The organization's goal is to enable independent living in the community. To this end, CAU serves more than 8,000 people in New Jersey.
It is true that DCP&P may take children away from parents in dangerous situations and that the agency is often categorized as an intrusive state office. However, the fact remains that DCP&P often works with families and children to help achieve and maintain safety and stability. For example, DCP&P can refer parents to substance abuse treatment, parenting skills classes, individual counseling, domestic violence counseling, and family counseling. Additionally, the Division can arrange for similar services and programs for children, adolescents, and young adults.
DCP&P often gets involved with families that have no history of abuse or neglect. This involvement can create a stressful and overwhelming situation for parents and children who have not been in that situation before. In fact, the DCP&P defense attorneys at the Tormey Law Firm are asked the same questions time and again: What are my rights if DCP&P knocks on my door? Am I obligated to speak with the Division? Do I need to comply with recommended services or evaluations? It's always smart to seek guidance in an unfamiliar situation.
If the Division of Child Protection and Permanency is investigating your family or DCP&P has filed a complaint against you in the New Jersey Superior Court, Family Part, the DCP&P defense lawyers at the Tormey Law Firm are always available to guide you through the process. We have represented parents during DCP&P investigations and litigation and we are ready to help you today.[/fusion_text]