Child Abuse Offenses Addressed by Federal Law
There are Several Federal Laws that Address Child Abuse and Provide Protection for Children in the United States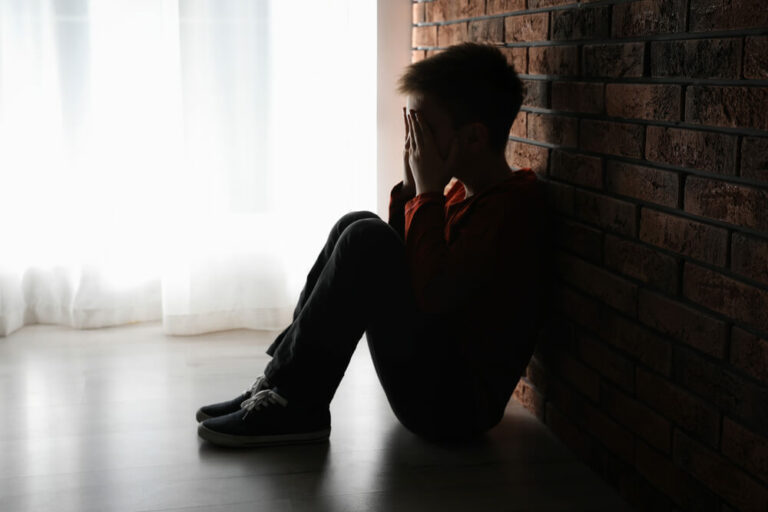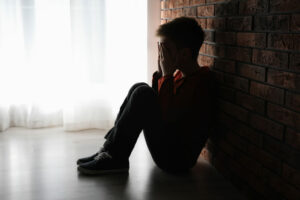 The Child Abuse Prevention and Treatment Act (CAPTA) is a federal law that provides funding to states to support the prevention, assessment, and treatment of child abuse and neglect. It also establishes a national hotline for reporting suspected child abuse and sets standards for how states should handle child abuse cases.
Another federal protection is The Adoption and Safe Families Act (ASFA), which aims to promote children's safety, stability, and well-being in the foster care system. In addition, the act also provides financial incentives to states to encourage the timely placement of children in adoptive homes. States must have procedures to terminate the parental rights of abusers and neglectful parents under this law.
The Keeping Children and Families Safe Act of 2003 (KCFS) is a federal law that provides funding to states to support the investigation and prosecution of child abuse cases. This act also provides states with training and technical assistance in addressing and managing such cases. It also establishes a national database of child abuse and neglect records, which is intended to help states track and prevent abuse.
The above are the three primary laws; however, The Multiethnic Placement Act (MEPA) is another federal law worth mentioning, which prohibits discrimination based on race, color, or national origin in adoption or foster care placement. The Missing Children's Assistance Act (MCAA) is a federal law providing grants to state and local governments for programs to help locate missing children and for the protection and prevention of children from abduction, exploitation, and sexual abuse.
Understanding Child Abuse Under Federal Law
According to federal law, child abuse is typically defined as any action by a parent or caregiver that causes harm, potential for harm or danger, or risk of injury to a child. Such harm or potential danger includes physical abuse, sexual abuse, emotional abuse, and neglect. Physical abuse is any non-accidental physical injury to a child, including but not limited to hitting, shaking, throwing, poisoning, burning, or other forms of physical harm.
Sexual abuse is any sexual act performed on a child or any sexual act committed in the presence of a child. Such actions can include but are not limited to rape, molestation, prostitution, or other forms of sexual exploitation. Emotional abuse is generally a pattern of behavior that interferes with a child's emotional development or sense of self-worth. Among the damaging patterns of behavior that adversely impact a child's emotional development and self-worth are verbal abuse, such as shouting or belittling a child and withholding love, support, or guidance.
Lastly, but unfortunately, an all too common form of abuse is neglect or negligence. Parents or caregivers neglect their children when they fail to provide food, clothing, shelter, medical care, and supervision. Leaving a child alone without supervision or failing to protect a child can also constitute neglect.
Situations in which Child Abuse is Considered a Federal Crime
Child abuse can be a federal crime in several circumstances. Here are a few examples:
  If the abuse occurs on federal property, such as a military base or an Indian reservation, it is a federal crime.
  If the abuse involves a child transported across state lines or internationally for sexual exploitation, it is a federal crime under the Mann Act.
  If the abuse involves a child who is the victim of human trafficking, it is a federal crime under the Trafficking Victims Protection Act.
  If the abuse occurs in the context of a federally-funded program or activity, it may be a federal crime under CAPTA.
It's also important to note that even if the abuse does not meet any of these specific criteria, it may still be a federal crime if it is part of a larger pattern of criminal activity involving multiple states or crosses state lines. For example, if a person is involved in a child abuse ring operating out of more than one state, it could be a federal crime. In addition, child abuse can be recognized as a federal crime when it involves a federally funded institution or a federally protected activity.
Federal Offenses According to the US Code
Many federal crimes are listed in the United States Code (USC), the official collection of federal laws. There are many other types of federal crimes, including crimes related to the sexual abuse of minors and abusive sexual contact.
18 USC § 2241 is a federal law that criminalizes the offense of sexual abuse. It prohibits using force, threats, or coercion to engage in or commit a sexual act with another person. It also prohibits sexual abuse of a minor or someone who is incapacitated or otherwise unable to consent.
18 USC § 2242 is a federal law that criminalizes the offense of sexual abuse of a minor or ward. It prohibits the sexual abuse of a person who is under the age of 18 or who is otherwise in the custody or control of the abuser.
18 USC § 2243 is a federal law that criminalizes the offense of sexual abuse of a minor or ward by force, threats, or intimidation. It prohibits the use of force, threats, or intimidation to engage in a sexual act with a minor or ward.
18 USC § 2244 is a federal law that criminalizes the offense of sexual abuse of a minor outside the United States. It applies to US citizens or permanent residents who engage in the sexual abuse of a minor while outside the United States.
All of these federal laws carry severe penalties, including fines and imprisonment. They are intended to protect individuals, particularly minors, from sexual abuse and exploitation.
Federal Crimes Involving Child Abuse and Punishment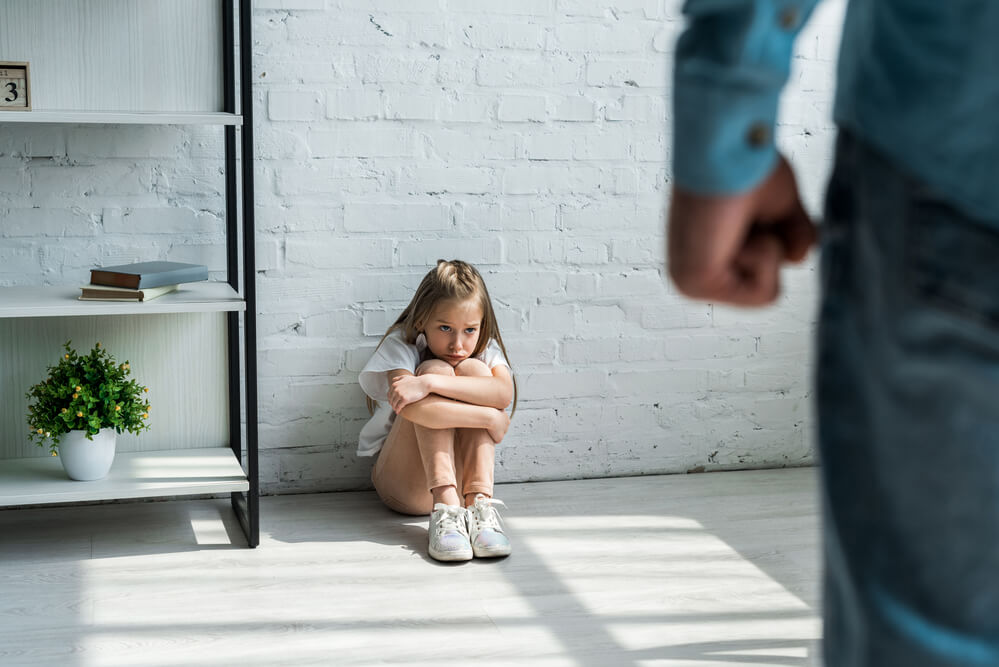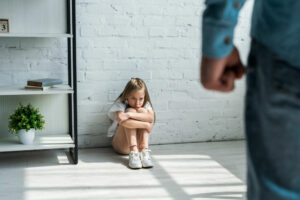 Child abuse is a heavy crime that can be prosecuted at the federal level in the United States. The penalties for federal crimes of child abuse can vary depending on the specific circumstances of the case and the severity of the abuse.
Generally, the penalties for federal child abuse crimes include fines and imprisonment. The maximum prison sentence for a federal child abuse charge can be up to life imprisonment, depending on the circumstances of the case. In addition to imprisonment, a person convicted of a federal child abuse crime may also be required to register as a sex offender. In addition, the individual may be held responsible for paying restitution to the victim or victims (or victims' families in some cases) and be subject to supervision upon release from prison.
It is important to note that state laws also have provisions for punishing child abuse, and a person charged with child abuse may face both federal and state charges for the same conduct. The penalties for state child abuse crimes can vary from state to state.
What Courts Handle Federal Child Abuse Crimes in NJ?
In the state of New Jersey, federal child abuse crimes are generally prosecuted in federal district courts. There are two federal district courts in New Jersey: the District of New Jersey, which has locations in Newark, Trenton, and Camden, and the District of Delaware, which has a location in Wilmington. Federal district courts are federal government courts and have jurisdiction over various federal criminal and civil cases, including cases involving federal crimes such as child abuse. Federal district courts are distinct from state courts, which are courts of the state government and have jurisdiction over state criminal and civil cases.
One key difference between federal and state courts is that federal courts follow federal laws and procedures, while state courts follow state laws and guidelines. Federal courts also have the power to hear cases involving federal laws, the US Constitution, and disputes between states, while state courts generally do not have jurisdiction over such matters. In cases involving child abuse, a person may face charges in federal and state courts if the conduct violates federal and state laws. In such cases, the person may be tried separately in each court, with the federal case being heard in a federal district court and the state case being heard in a state court.
Recent Federal Child Abuse Convictions in New Jersey
Carolyn Jackson and John E. Jackson of New Jersey were convicted on federal child abuse charges in May 2016. The couple was charged with numerous counts of abuse after their fostered and later adopted children. All adopted minors were under the age of four and living under deplorable conditions in their home. The children were said to be malnourished, living in filth, and lacking basic hygiene. The Jacksons were also accused of depriving the children of medical care and education and of beating them, giving them bone fractures, verbally abusing them, and emotionally delaying their development via the abuse. The abuse was relentless and cruel; for example, the couple forced the children to ingest hot sauce as punishment and eat an entire onion as if it were an apple.
The crimes constituted federal offenses as the crimes transpired on a military base. John Jackson was a Major in the army, operating as such at the Morris County, NJ's Picatinny Arsenal. In addition, the federal Child Abuse Prevention and Treatment Act (CAPTA) prohibits anyone from committing an act of physical or mental injury upon a child. As such, the Jacksons were found guilty of violating this act and were convicted on federal child abuse charges. For each count on which they were convicted, Carolyn and John Jackson faced a maximum penalty of 10 years imprisonment and a max fine of $250,000.
When Carolyn Jackson and John E. Jackson were originally sentenced in December 2015 on multiple counts of child endangerment, Carolyn was initially sentenced to 24 months in prison. John Jackson was to be placed on probation and complete 400 hours of service to the community. However, the sentences were appealed to the US Court of Appeals for the Third Circuit. The court ruling of July 2017 found the District Court erred in the imposition of the above sentences.
Carolyn Jackson received a total 40-month prison sentence, while her husband, John E. Jackson, received a three-year probation sentence and instructed community service of 400 hours. Both individuals would have time already served applied to portions of the final sentences. Carolyn Jackson will also be under supervised release after completing the remainder of her sentencing for three years. None of the children remain in the defendants' custody.
Let Our Experienced Attorneys Help Defend Your Federal Child Abuse Case in New Jersey
When faced with such severe alleged crimes involving child abuse at the federal level in New Jersey, it is crucial to contact an experienced New Jersey defense attorney handling child abuse investigations and charges at the state and federal level, as well as cases involving child protective services. Our attorneys can help defend you when facing federal child abuse charges in New Jersey, providing guidance, protecting your rights, and offering the most zealous representation. With a thorough understanding of all applicable state and federal laws, we use our knowledge to walk you through the entirety of the legal process, review all evidence presented by the prosecution, and challenge any evidence that was obtained unlawfully or without proper authorization.
If you are currently charged with a federal crime involving child abuse, contact us to help you understand the charges, explain their potential consequences, and make informed decisions about your legal options at every turn of the case. Our child abuse defense lawyers will review and apply all available legal defenses, represent you in court, negotiate plea agreements with the prosecution, defend you at trial, and provide support throughout the legal process if you are facing federal child abuse charges arising in Jersey City, Edison, Woodbridge, New Brunswick, Cranford, Freehold, Toms River, Passaic, or in any other part of New Jersey. Call us at (908)-356-6900 to receive a confidential free consultation as soon as possible.