Changes to New Jersey Marijuana Laws and their Impact on Child Welfare Litigation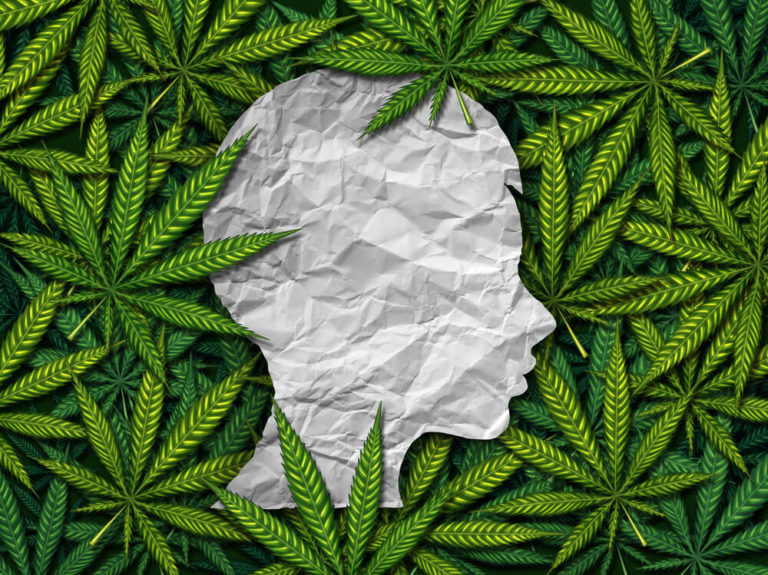 Following the 2020 Election and effective January 1, 2021, the New Jersey Constitution was amended to proclaim that the manufacturing, transferring, and consumption of cannabis by persons 21 years of age shall now be lawful. A few months later, in February of 2021, new legislation was passed that stated possession of marijuana in the quantity of one ounce or less shall only be subject to a written warning for a first offense. On top of that, the new law provided that the odor of marijuana shall not be considered a valid basis to initiate a search or to take an individual into custody. And lastly, the law also went on to state that any person found to be in possession of marijuana shall not be denied custody of their child or the ability to foster or adopt children.
The new law is unquestionably a progressive step forward for New Jersey residents. Nevertheless, it is unlikely to have as much of an impact on child welfare litigation as many would believe or hope it would. Most would say, how is that possible? If marijuana is now legal and I'm not committing any crime, how can DCP&P say I am abusive or neglectful towards my children? The answer is, they don't have to. To understand why, you must have a solid handle on what child welfare laws mean and how they work in the Garden State.
The Backdrop
There are two major governing statutes: Title 9 and Title 30. These statutory schemes share many similarities and are both intended to serve the best interests of children. Title 9 addresses neglectful and abusive actions and does not mandate that the child suffer actual harm. Our system does not have to wait until a child is actually harmed or impaired before taking action. A finding of abuse or neglect can simply be based on imminent danger or risk to the child. Title 9 was enacted in order to protect children and immediately safeguard them from any future harm. However, it is very important to keep this in mind, the purpose of the law is not to punish parents. Title 9 is not a criminal statute and again, the design and intention of the statute is to shield and shelter children, not punish culpable parents.
In comparison, Title 30 controls guardianship proceedings in which the Division seeks to terminate parental rights. Most cases do not reach such a devastating conclusion and moreover, most cases are not brought to the Court with that underlying intention. Rather, especially in the context of drugs, the majority of welfare matters are filed with the Court in hopes of providing the parents with some assistance in the form of drug treatment and counseling. If the Division does not believe a child is being abused or neglected in accordance with the statutory definition but nevertheless, feels there is some concerning conduct, DCP&P is empowered to take action through Title 30. With that backdrop, let's turn to marijuana use and how the new law intersects into our child welfare laws.
Can I be Accused of Child Abuse or Neglect for Marijuana Since Possession & Use is Now Legal in NJ?
First and utmost, simply because marijuana has been decriminalized in no way means parents or anyone assuming care over a child can be under the influence. There are many substances such as alcohol and prescription drugs that are perfectly legal, but you can still be held accountable if you are improperly using them. In fact, not only can you be pursued by the Division, you may even be prosecuted criminally. Therefore, the passing of the new marijuana law does not mean parents can use marijuana and expect no consequences. Second, cases concerning the use of marijuana around children have been litigated many times in New Jersey in the past. Don't forget, the medicinal use of marijuana has been legal in the Garden State since 2010. Nevertheless, Family Courts have not simply ruled that the legal possession of marijuana or any other prescription drugs pardons or forgives parents. Rather, every case is different, and our system needs to examine the totality of the circumstances.
Yet again, many callers and clients repeatedly say, why is that? If I'm not committing any crimes, my children are not being injured or harmed, how can I still be held accountable? To answer that question, let's reexamine the language and intent of our laws, which mandate that an abused or neglected child can be considered mentally, physically, or psychologically harmed or simply endangered due to a parent's lack of necessary care. Imminent or impending harm is sufficient to justify intervention as per Title 9. Similarly, Title 30's specific statutory language has been interpreted to mean that the Division can act if there is a possibility that the welfare of the child is in jeopardy. On top of that, you also have to keep in mind the purpose and overarching goal of both statutes is to protect children. Therefore, in accordance with the statutory language and overall purpose of our laws, a Judge will take action if he or she finds that the children of the home are possibly being placed in harm's way.
With respect to marijuana, this likely means that a parent is not going to be found liable under Title 9 for abuse or neglect for merely being in possession of marijuana or for even taking the drug. Likewise, a parent is unlikely to be compelled to engage in services under Title 30 for possessing or using marijuana. However, action will be taken if the parents are failing to live up to their parental duties and responsibilities because they are under the influence of marijuana or any other substance for that matter. Again, similar to alcohol and any other drugs, if you are impaired in some manner, you arguably cannot adequately supervise or foster a child. As such, the child or children are potentially placed at risk of harm. In turn, the Division can intervene. The same applies to marijuana, despite the new law.
If you are high or under the influence of weed around the children, DCP&P can potentially open a case against you.
If you or someone you love is being investigated by the Division of Child Protection and Permanency based on marijuana-related child abuse or neglect concerns, do not hesitate to contact our office for help and a free consultation with a seasoned New Jersey child welfare attorney.