Can You Sue DCPP?
Filing a Lawsuit Against DYFS in New Jersey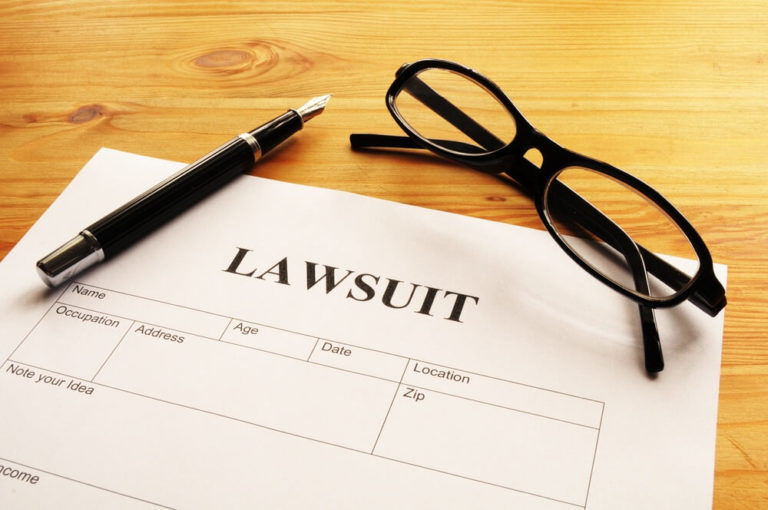 Are you wondering if you have the ability to sue child protective services in New Jersey. The answer is yes, an aggrieved parent or family member can file a civil lawsuit against the Division of Child Protection and Permanency in limited circumstances. In fact, the Division of Child Protection and Permanency, or DCPP, was formerly known as the Division of Youth and Family Services, or DYFS. The name change was caused, in part, by a record-setting, multimillion dollar lawsuit against the agency
In the civil suit, the Division was forced to pay $166 million due to its severe mishandling of a case that resulted in an infant suffering permanent damages to his well-being at the hands of his abusive father. More specifically, the infant's grandmother warned the agency on several occasions about the child's violent father and his past abuse. But the Division did not take her claims seriously. In addition to the grandmother's caveats, the infant was hospitalized twice and the police were also contacted on two occasions. Medical officials recommended removing the child and placing him in a diagnostic treatment center for abused children. Nonetheless, the Division failed to take any action. Two months later, the infant was assaulted again and hospitalized for a third time. The child is now paralyzed, blind, and must be fed through a feeding tube. Consequently, due to the agency's unquestionable failures, it was held liable in the amount of $166 million and ordered to compensate the child for his pain and suffering and to assist with his medical care.
However, it's important to keep in mind that this sad story, ending with some justice for the family, is a rare occurrence. Most civil lawsuits filed against the Division and its employees are unsuccessful because DCPP is a state agency and state agencies are typically immune from being sued. In order to have a valid lawsuit against DCPP in New Jersey, previously DYFS, the plaintiff must be able to demonstrate that the division clearly failed to fulfill its fundamental responsibility to investigate abuse or neglect accusations, or failed to take action to protect a child if clearly dangerous conditions existed, ultimately leading to the child being injured or suffering harm.
Suing the NJ Division of Child Protection and Permanency for Negligence
The most common cause of action filed in a civil lawsuit concerning personal injury is Negligence. To file such a claim, the person filing the suit must prove four key elements. First, did the defendant have a duty of care? Second, did the defendant breach that duty? Third, did that breach directly cause an injury? And fourth, was the plaintiff injured?
In a typical negligence case against DCPP/DYFS, a parent or guardian files a case on behalf of the minor child. The parent or guardian asserts the following:
(1) DCPP had a duty of care to protect the child;
(2) The Division breached their duty of care;
(3) The breach directly caused an injury to the minor; and
(4) The child suffered an injury.
Generally, a successful case arises when a caseworker repeatedly fails to intervene to protect a child who is clearly in need of services and moreover, unquestionably should have been removed from the parent's care. However, it's very important to acknowledge, not every wrong decision or omission made by child protective services is actionable.
Immunity for Public Entities and State Agencies in NJ
Customarily, public entities, such as DCPP, are immune from being sued. This protection is put into place for several reasons. One, judges and juries should not make public policy decisions. The government has the power to act for the public good and when exercising that power, it must prioritize resources and determine the appropriate action and corresponding costs. For instance, let's say a decision needs to be made with respect to a major highway. It must be decided whether a pothole needs to be filled, if dividers or barriers should be installed, if a stop light should be put into place, or whether the speed limit needs to be reduced. Additionally, decisions must be made regarding whether a new law or ordinance should be passed, how much money should be used to complete the project, and how the funds should be raised. Such decisions are left to the sound discretion of  elected officials and cannot be substituted by judges or juries. Further, we do not want our representatives to be second-guessing every decision they make out of fear of being sued. And lastly, taxpayer money should be utilized to benefit the public, not to fund litigation costs and compensate injured individuals. For those reasons, state officials and agencies are immune from civil liability in many instances.
There are two types of civil immunity outlined under the Tort Claims Act: absolute and qualified. Absolute or unqualified immunity protects public entities, which include state and municipal offices, departments, bureaus, boards, and agencies. A public entity is afforded absolute protection if the injury in dispute was caused by the adoption or failure to adopt a law, as well as the failure to enforce a law. Qualified immunity extends to public employees such as officials, agents, clerks, inspectors, or caseworkers. Unlike absolute immunity, qualified immunity only applies if the employee is "qualified" to assert it. To qualify, the public official must establish that their conduct was objectively reasonable or that they acted in good faith when exercising their duties. Accordingly, filing suit against the Division can be very difficult and in most cases, DCPP will be immune from liability.
Notice of Claim to File a Lawsuit Against DCPP in New Jersey
Another barrier put in front of families seeking to file a lawsuit against DCPP is the Notice of Claim. In order to file a lawsuit against a public entity in New Jersey in which the person is alleging death or personal injury, that individual must file a Notice of Claim. The Claim is a specific form wherein, the person seeking to take action must outline the injuries, list any treating physicians, name the public agencies who may be at fault, and provide contact information for any witnesses. The Claim must be filed within 90 days of the occurrence of the injury. If a person fails to file the Notice of Claim in time, the case is forever barred and the person cannot recover any damages against the public entity or employee. Most families are unaware of this rule and do not file the proper paperwork in time or fail to contact an attorney within the 90-day time period. As such, even if the Division was clearly at fault and the child was clearly entitled to compensation, the case will be dismissed.
Want to Sue DCPP in NJ?
If you are interested in pursuing legal action against the division that investigates child abuse and neglect, now operating under the DCPP moniker and previously referred to as DYFS, don't risk losing your opportunity. It is critical to get in touch with an experienced attorney specializing in litigation against government agencies such as DCPP, who can evaluate your case and if you have grounds to sue, quickly initiate the lawsuit and ensure compliance with the myriad of procedural rules and requirements in this state.
For the purposes of clarity, civil litigation against a public entity is a very specialized area of law that we do not handle. At our practice, we concentrate on defense and representation for individuals facing child abuse and neglect accusations, DCPP investigations, and related court proceedings. Specifically, we concentrate on criminal matters and family law matters on behalf of defendants in these cases. To talk to a knowledgeable attorney handling child abuse and neglect cases and investigations in New Jersey, we invite you to call (908)-356-6900 now for a free consultation.
Additional Information: