California Family Being Investigated for Child Neglect Dies in Car Accident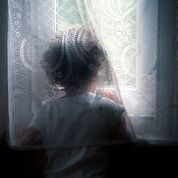 A family of eight was tragically killed after their SUV plunged off a California highway. Three days before the accident, the family was being investigated by Child Protective Services; the agency had received a phone call from a next-door neighbor indicating that one of the children was not being fed by the parents and had been repeatedly coming next door to ask for food.
In New Jersey, concerns surrounding child abuse or neglect are generally reported to the Department of Children and Families through their hotline. At that point, a caseworker must investigate the report to determine if there are any legitimate concerns. The caseworker will typically want to speak to the parents, speak to the child or children, and inspect the parents' home. Depending on what the investigation reveals, the caseworker may demand that the parents undergo counseling or treatment. The caseworker may also demand that the parents submit to drug and alcohol testing. In addition, the Department may also seek to set in place a Safety Protection Plan requiring the parents to only have supervised contact with their child. On top of that, the Department may also want to place the child outside of the home and with a relative or friend. Lastly, in very serious situations, the Department may remove a child without the parents' consent or Court Order and place the child in foster care.
If your child is removed without your consent or court order, you are entitled to a hearing to challenge the removal. You will be served with a Court Notice and you will be given the opportunity to be heard before a Family Judge within two or three days.
If your child remains in your home, in most cases, the investigation will not be taken to Court. Instead, the parents will receive a letter within 60 days, sometimes more, letting them know whether the Department found abuse or neglect. If there is a finding of abuse or neglect, you can file an appeal and your matter will be heard before the Office of Administrative Law.
Accordingly, if contacted by the Department of Children and Families, it is vital to contact an attorney immediately. The Tormey Law Firm has experience handling these kinds of cases and can help you deal with a child abuse or neglect investigation.