Baby Admitted to Lakewood NJ Hospital with Extensive Burns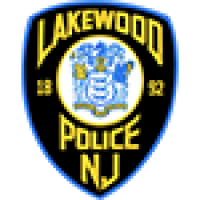 An Ocean County baby was badly burned after apparently spilling a coffee pot on himself in Lakewood, New Jersey. According to reports, the nine-month-old child had burns over 12 percent of his body. Lakewood Police Sgt. Michael Young stated that the child's mother was home at the time and that authorities believe the scary incident was an accident.
After being burned, the child was transported to Monmouth Medical Center, Southern Campus in Lakewood NJ and then flown by medevac helicopter to the Saint Barnabas Medical Center burn center in Livingston in Essex County, NJ.
Although law enforcement officials indicated that the baby's burns stemmed from an accident, it is still possible that the Division of Child Protection and Permanency ("DCP&P"), formerly known as the Division of Youth and Family Services ("DYFS"), will investigate the matter. When injuries are observed on a child and those injuries otherwise would not occur except by reason of the acts or omissions of the parent, it may be considered a potential situation of child abuse or neglect. In other words, the burden may shift to the parent to show that the child's condition was not the result of abuse or neglect.
In this case, it could have simply been a pure accident in which hot coffee spilled and burned the baby. When it comes to burden shifting situations involving possible child abuse or child neglect, the doctrine of res ipsa loquitor applies. Conditional res ipsa loquitur shifts the burden to the parent to prove non-culpability. This means that the Division does not need to prove parental fault when there was a defined number of people who had access to the child at the time the injury occurred. Traditional res ipsa loquitur shifts the burden to the parent to provide evidence that rebuts the presumption that the child's injury was the result of abuse or neglect at the hands of the parent in situations where a child is exposed to multiple unidentified individuals over a period of time and it is unclear as to precisely where and when the child's injuries occurred.
The burden shifting principles that apply to New Jersey's Title 9 child abuse and neglect laws are highly nuanced. As with all types of DCP&P matters, having an experienced New Jersey DCP&P defense attorney on your side when you are dealing with the Division is a smart move. If the Division investigates you for child abuse or neglect, you are potentially facing a long road of DCP&P involvement with your family, including litigation in court as the result of a Complaint for Care and Supervision or a Complaint for Custody. If DCP&P is already involved with your family for any reason, contact the DYFS defense attorneys at the Tormey Law Firm to learn about how we can help you get DCP&P out of your life as soon as possible.