27 Drownings in New Jersey in June and July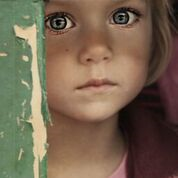 In the months of June and July 2017, there were 27 drowning deaths in New Jersey. Sadly, in many cases the victims were young children in otherwise safe environments, surrounded by family or friends at home or at a resort. According the Centers for Disease Control and Prevention ("CDC"), hundreds of children in the United States die each year from drowning, with one in five drownings involving a child 14 and younger. And for every one child who dies by drowning, another five suffer injuries from near drowning. Statistically, children between the ages of one and four have the highest rate of drowning, with most incidents occurring in residential swimming pools. In fact, drowning causes more deaths among children between ages one and four than any other cause except birth defects.
When it comes to avoiding child drowning, there are many preventive measures that can be taken to ensure the safety of children swimming in a pool that go well beyond merely maintaining a constant line of supervision. In addition to installing a fence surrounding all four sides of a pool, there are also automatic sliding door locks and alarms that alert entry into the pool area. Moreover, there are also wearable wristwatch-like devices that send a wireless signal to a remote base station and that project an alarm when the sensor gets wet. Another good preventive measure is to not leave toys or other objects in the pool when those objects could potentially attract a child into the pool area.
The bottom line is that child drownings are a tragedy that, oftentimes, can be prevented: many are the result of inadequate supervision. In cases of alleged inadequate supervision, the Division of Child Protection and Permanency ("DCP&P") will become involved to conduct an investigation to determine whether a parent or guardian failed to exercise a minimum degree of care in providing proper supervision. After the Division completes an investigation, it will assign one of four potential "investigative findings" to the case: substantiated, established, not established, or unfounded. Generally, each of these four outcomes has a different effect on how DCP&P maintains a record of the investigation. The highest level of finding, or a "substantiated finding," will be permanently kept by the Division's Central Registry and will be disclosed to third parties upon an inquiry of the Child Abuse Registry, which can adversely affect one's ability to get a job in child care and many other areas.
If you are being investigated by DCP&P, don't hesitate to contact the New Jersey child abuse and neglect lawyers at the Tormey Law Firm because the findings of a DYFS investigation can negatively impact the rest of your life.